Meeting Goddess Ishtar: My First Real Life Experience
Meeting Goddess Ishtar: My First Real Life Experience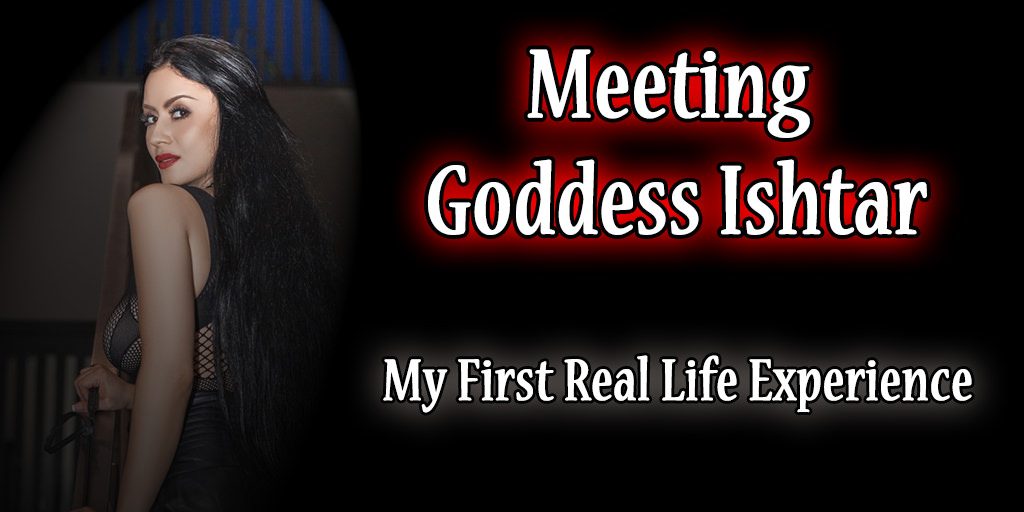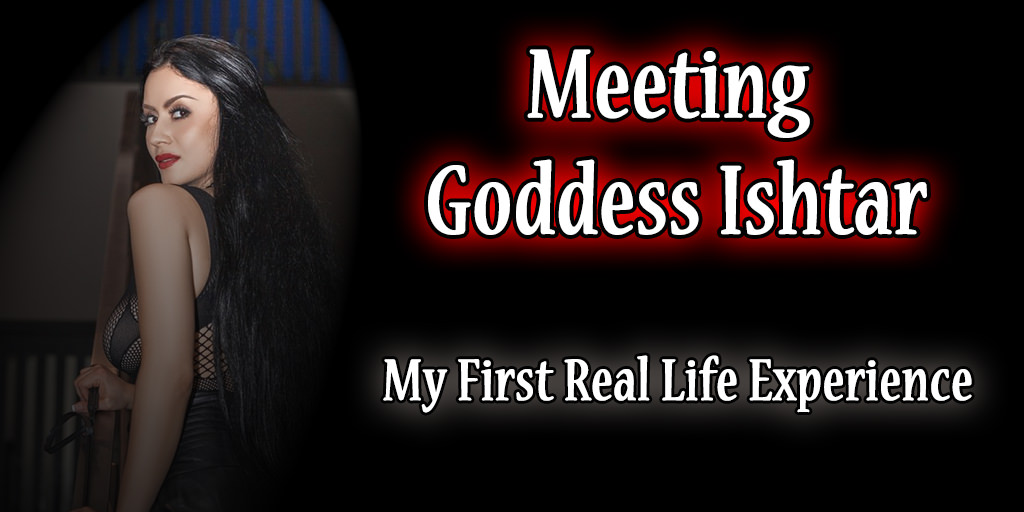 I've been writing on this blog for about 8 years now, basically ever since I discovered my Financial Domination fetish. And In all this time, everything always happened online. Cam sessions with some of the most beautiful women I could ever dream to meet in real life, from the comfort of my home, behind the safety of my computer "power off" button.
One of the Goddesses I've been serving for the longest time is, by no doubts, Goddess Ishtar. I had my first online session with Her in September 2010: from then on, countless times, She has been raping my wallet. Countless times She scared the hell out of me with Her incredible power. Countless times I've been dreaming, one day, to finally be at her feet. In real. Well, last week it happened.
I met Her and experienced Her beauty and power in person.
It all started about 2 weeks ago when we were in a session, and She told me She was going away for about a week. To my surprise, I discovered She would have been in the same city as me, as I was planning a business trip in the same European city.
At first, I was full of doubts, didn't even know if proposing to meet Her or not…but, as usual, She was smarter than I. She noticed the desire in me and played on it. With Her incredible beauty, She convinced me to meet Her in a matter of minutes. But, of course, it wouldn't have been free.
She told me She very rarely meet slaves, and only because I have been serving Her for so long, She would consider this. But I had to make it worth it.
And that's when I started doing what a moneyslave is supposed to do. I started sending Her money. But this time the feeling was more intense than usual because I had a goal in mind, I had a dream, just very, very close… I had to catch it. And She knew all this.
After I sent Her about 6000$, She agreed to a meeting.
We didn't set lots of details, as She said She didn't want to be bothered with a scheduled. It would have happened, I just wouldn't know exactly when.
My business trip started, and all I could think about was meeting Her. I kept looking at my phone constantly, waiting to see a message from Her. Waiting for Her to tell me when and how we would have met. And then it happened.
Tonight, 11pm.
Followed by a google maps link to a very famous nightclub in the city.
It was early afternoon. But I had to leave the meeting I was having. Too excited, too anxious, too happy. I spent the whole afternoon just thinking about that moment, just trying to imagine what it would have happened, how she would have approached me, what she would have given me the pleasure of doing for Her.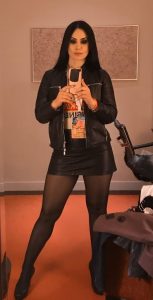 At 11pm I arrived at the place, went in, got myself a drink, and took a look around. I couldn't see Her. I decided to sit down on a place from where I could see the entrance, hoping to see Her coming in pretty soon.
After about 20 minutes, I saw her. And I can't describe you how I felt. I was as excited as anyone can be, for a few long moments I even had trouble breathing. She has been in my dreams for 8 years. I have been fantasizing about Her for all this time, day after day…and finally She was here. Walking towards me slowly and with a beautiful knowing smile in her face.
She had a yellow top, a black leather skirt, black nylons (Wolford, as I discovered later) and black high heels. Beautiful and perfect.
She arrived at where I was sitting (well, standing now, of course) and gave me Her hand for a very friendly handshake.
"So we finally meet, are you ok? You seem a bit nervous"
To that, she added a nice smile, which actually contributed to making me relax a bit.
Time passed by without any reference to domination. We had a few drinks (well I had more than her, as She told me She doesn't like to drink), talked about general stuff, smiled…almost like two friends. She probably noticed I was too nervous, and tried to calm my down. And She totally succeeded in it. After half an hour or so, I was feeling really, really nice. Relaxed, happy… in heaven.
Then everything got spectacular. Out of the blue, She told me:
"Now listen. You will give me your phone with your home banking app unlocked. And you will give me a foot massage".
I got an instant hardon. It was really happening. I was really going to experience something I only ever dreamed of until that moment.
I immediately gave Her my phone with my home banking app unlocked. She took a sip of her drink, then slowly went down with her hands, took off her heels, and put her feet in my lap.
I had Goddess Ishtar feet in my lap. For real. And I was allowed to touch them.
I almost couldn't believe it was really happening, so at first, I kinda froze and was unable to move.
"Give me your best foot massage. Now!" She said, pointing her finger to her feet.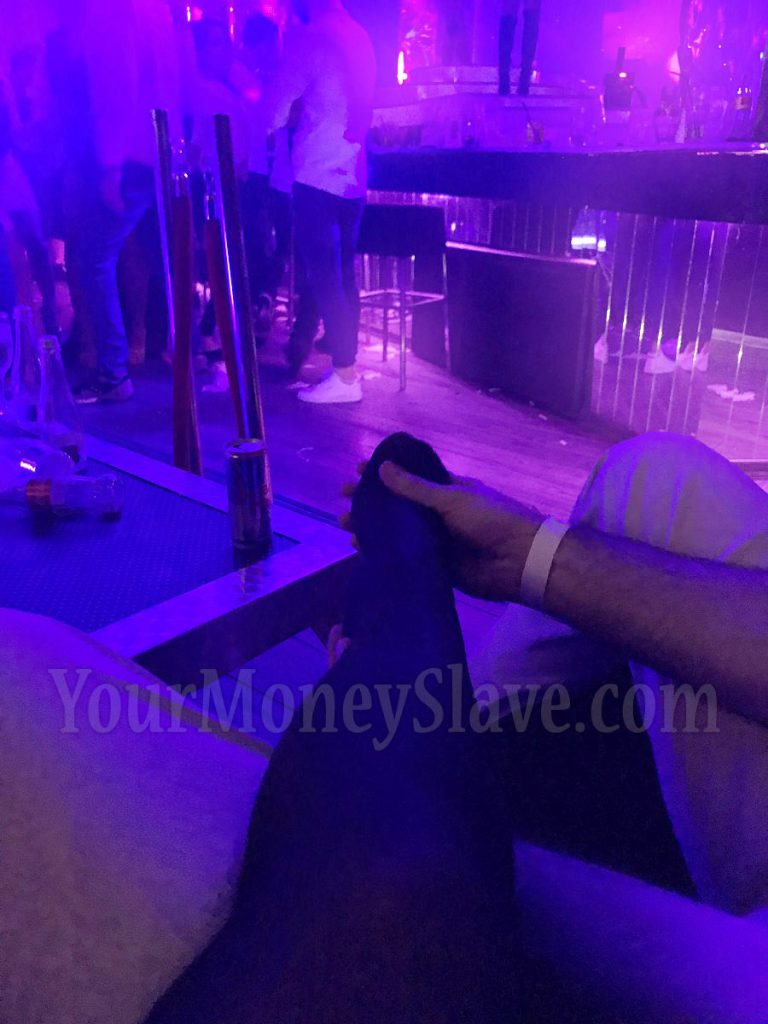 Her Wolford nylons felt incredible in my hands, her feet were warm, perfect and smooth. I already knew every inch of them, at least virtually, but feeling them in my hands was another story.
I gave the best attention to her feet that I could: her toes, her soles, every part of her feet. And as I was doing that, I was in heaven. I totally forgot about my phone, my bank account…really didn't care! It was the best moment of my life!
After about 30 minutes (so I discovered later), She gave me back my phone, saying:
"You've been good, now you can give my toes a goodbye kiss"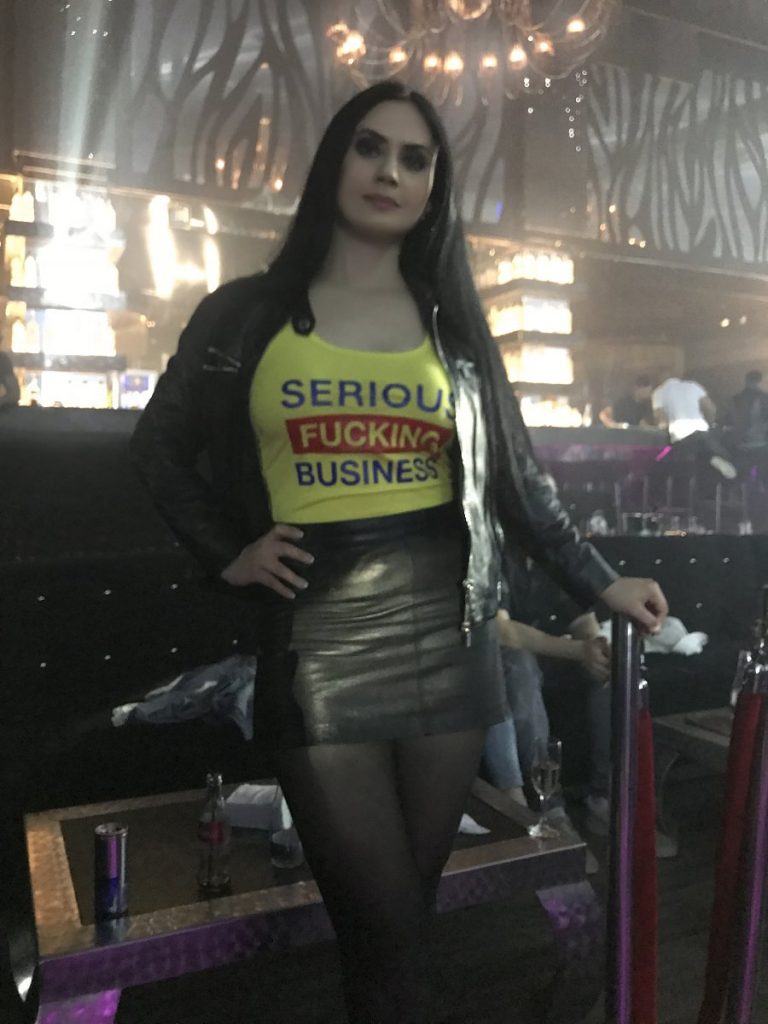 Kissing her toes guys, I was going to kiss Goddess Ishtar' toes! My eyes probably popped out, because she made a beautiful laugh right after she told me that…but I did as She ordered me. I gave her toes a soft kiss, trying to treasure that moment as much as possible. As I knew, it was going to be the end of the night.
After that, She just put Her shoes back on, took the last sip of Her drink, got up and told me: "It was nice, hope we will do it again one day"
And She left. I couldn't even say anything. I just watched Her leaving and stayed there, probably looking like a zombie, for 20 minutes or so. Still didn't realize what it just happened.
When I came back to my Hotel room I finally remembered She had my phone the whole time.
Unlocked it and saw a picture She took while I was giving a foot massage! That pic would have helped me remember that night even more, so glad She thought about taking it!
Then i opened my home banking app.
She took 5200$
And I don't even think She took too much. She took what She deserves. And I feel that was a way for me to thank Her.
Because last week I had the time of my life. All thanks to Goddess Ishtar. And I don't care if it costed me 11.200$.