Erotic Fiction: How Amanda became a Findom Goddess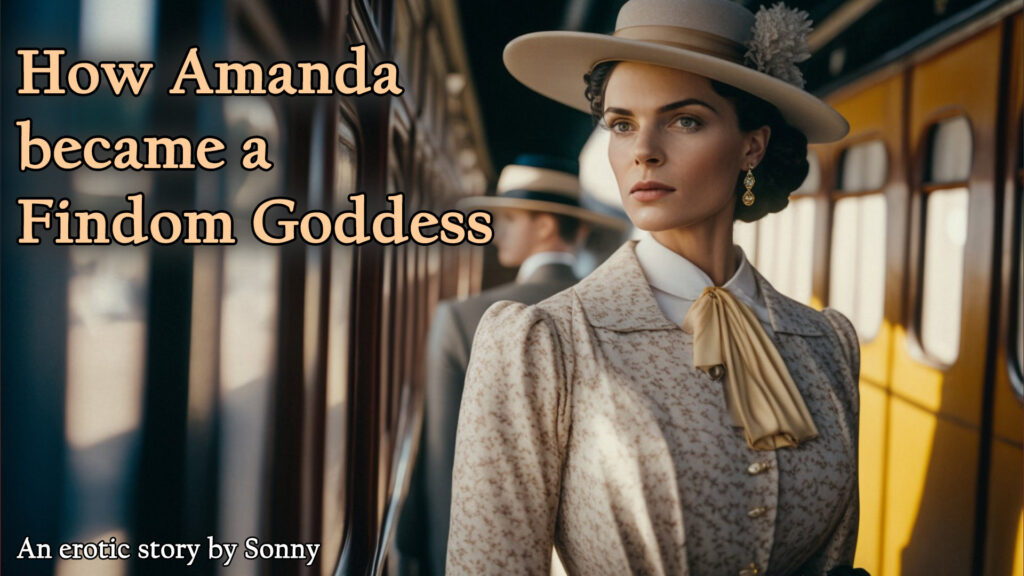 There was a woman named Amanda who was conscious of the allure of her legs and feet. Knowing full well that wearing pricey pantyhose or stockings and high heels enhanced the attractiveness of her legs, she delighted to do so. She also liked how her heels could be used to dangle from the tips of her toes, grabbing the gaze of any male who saw her.
On a train one day, Amanda met a man named Jack who was traveling for work. Jack was focused on his task and carrying a sizable amount of money. Amanda decided to take advantage of the circumstance because she saw an opportunity to use her attractive abilities to get Jack to do anything she wanted.
Amanda started by wearing a pair of high heels and crossing her legs, allowing Jack to get a glimpse of her silky pantyhosed legs. Jack was completely captivated, and Amanda could sense the attraction he had towards her legs. She then took things to the next level by slowly dangling her heels from the tip of her toes, making Jack even more captivated by her.
Amanda was aware that she had Jack exactly where she wanted him, since he was entirely under her spell. She asked him to massage her feet, and Jack gave into her charms and did what she asked. Amanda was pleased with the result and decided to take things even further.
While others were observing, Amanda and Jack were doing footsies under the lunch table when Amanda ordered Jack to kneel in front of her. Still in her trance, Jack complied with her demands. With complete control over the situation, Amanda was having a blast.
Amanda then stated her most important request. To her surprise, Jack gave her every single penny when she asked for all of his money. Her attraction was too strong for Jack to resist, and he was totally under her spell. Amanda was satisfied with the outcome and stepped off the train with a big sum of cash.
Since then, Amanda has vowed to use her seductive abilities to manipulate any man into giving her what she wants. She first realized the actual power of her legs and feet on that particular day. Now that she was in charge, no man could resist her charm.
Author: Sonny