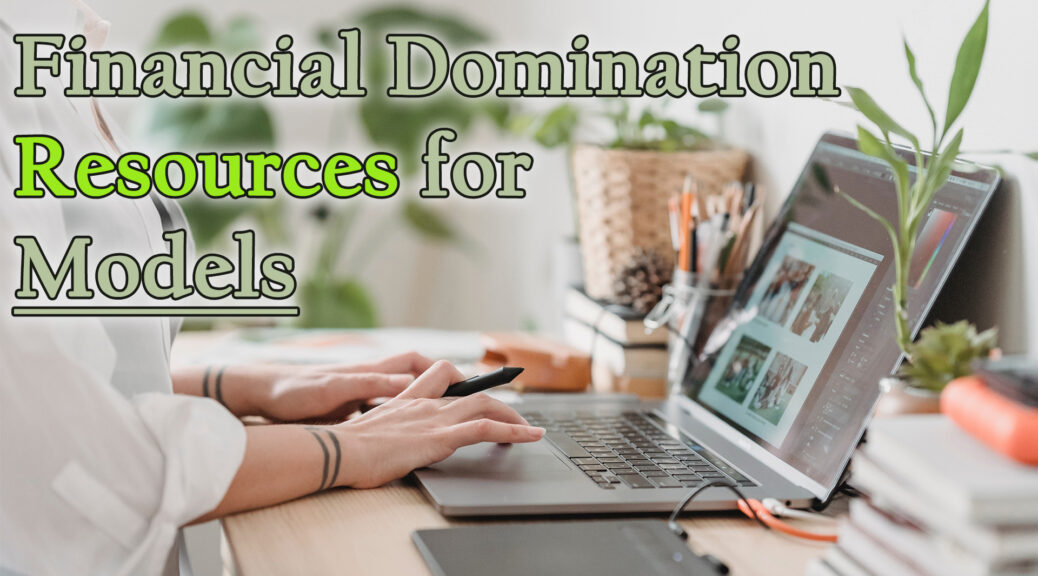 Financial Domination resources for models
Financial Domination resources for models
[Updated on 25th April 2023]
There are no doubts that I am an avid consumer of online Financial Domination: I am always looking for new Goddesses to spoil, new sites to use, and new ways to live my Financial Domination fetish.
If you want to start your career as a Financial Domination Domme, or if you are looking for new ways to drain slaves just like me, keep reading: this list contains all the services I highly recommend, having tried them myself or having received great feedback from Goddesses I trust and serve.
Social Media
At the time of writing, I truly believe Twitter is the only "almost safe" social media platform for adult entertainers. Their rules are quite easy (don't show any nudity on your profile photo and cover image) and, so far, they haven't deleted accounts for posting nude pictures (at least not as much as Facebook and Instagram do DAILY). So I really think you should not even bother to try other social media sites, just use Twitter.
If you are still not using Twitter (or Social Media in general) start doing it RIGHT NOW. This is probably the most important thing you have to do. Your social media followers will most probably be your main source of clients. In fact, if for any reason, you change the sites you work with, you will just have to let your social media followers know and they will follow you to the new site. So always take good care of your Twitter account: update it constantly, interact with other dommes, put the links to the sites you work with on your bio, and keep them always updated.
Fan page
LoyalFans – This is, without any doubt, the best site where you can create your fan page. Click here to read my in-depth review of it and learn all the possibilities this site can give you
Cam Sites
Loyal Fans – I decided to add this here as well because, even if it's a fan site, it has all the characteristics of a cam site too. As a member, I can browse through online models at any time, visit their cam, go into private, or send tips. As a model, you can decide to be available for direct calls only, be available only on private videochat, host a free videochat only for your fans, or even host one for everyone. Endless possibilities, great streaming quality. [Type of show: free view with private option, fans only, private only, direct calls only]
PayPig Cams – It's basically another name for the quite famous Jasmin, but tailored to financial domination. It has the best quality stream on the whole web, but its rules can be a bit confusing and keep changing a lot (at the moment of writing, you can't perform if your nickname doesn't resemble "a real name", as an example). Still one of the most relevant sites for Fetish though, so surely worth giving it a shot. [Type of show: free view with private option]
Chaturbate – Probably one of the biggest cam sites out there. Although it usually is more indicated for amateur kind models, it got more and more popular in fetish and financial domination. I personally spend a good amount of time/money on there, and I got good feedback from some Goddesses about other paypigs being there. [Type of show: free view with private option]
SkyPrivate – If you want to offer Skype sessions and don't waste time in waiting for them to send you money directly (and avoid getting scammed), this is the service you should use.
CamContacts – This one used to be my favorite site before LoyalFans came in. It's the site I started with in Financial Domination and, till a couple of years ago, it sure had the best Findom Goddesses out there. They made lots of changes a year or so ago, and I have to say the site now is not as good as it was before (especially for us, members). But I keep hearing from Goddesses that it has some of the richest paypigs out there, so I guess it would be worth a shot. [Type of show: private only]
ClipStores
LoyalFans – I know it may look like I am "pushing" this one too much, but I invite you to have a look yourself. On your page you can add videos for sale: those videos will also be added to their clips page, where all the models' clips are available to buy.
Clips4Sale – It's the one with the biggest traffic, but it sure isn't the most user-friendly platform out there.
Improving the quality of your video
Needless to say, having a crystal clear quality stream is one of the most important things in order to be successful as a Financial Dominatrix. With that in mind, I analyzed some of the most common and widely used cameras out there and came out with the best one. Click here to read the whole review. [Added on April 25th 2023]
For Russian models
Boosty – This is not the place to judge if certain actions against Russia are right or wrong, all I know is that, at the moment, models from Russia are having huge problems in receiving tributes. I have been using this site a few times to send tributes to a Russian Goddess I serve, and She told me it's pretty easy for her to then move money to her bank account. If you are a Russian model or know one, please share this info.
Did I miss anything?
This page is intended to be a constant "work in progress", so if you know of a service I haven't listed here, please contact me and I will gladly take a look at it.
Feedback
Here are some feedbacks I got from models who read this page and decided to try some of the services I mention… I'm always glad to help! [Updated on 13th April 2022]