Financial Domination Forums
Financial Domination Forums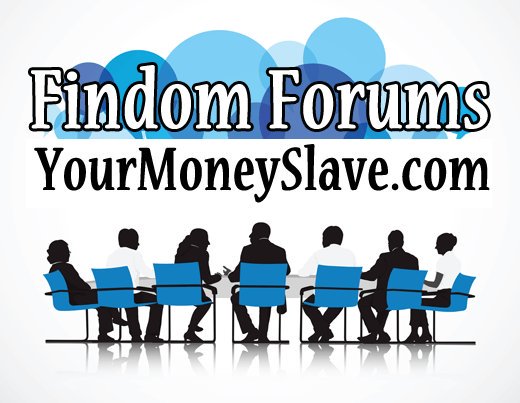 This forum aims to be a place where anyone (slaves, Goddesses or just people that want to know more about this) can freely share thoughts, ideas, stories, real experiences in a relaxed and civil place. For this reason, bad language won't be tolerated, and NO Goddess will be allowed to come here looking for slaves.
Before starting to post, please remember these simple rules:
Always be respectful of others. Goddesses and slaves are just PEOPLE here, therefore always be civil and treat others the best way you can.
Do not come here looking for slaves or to advertise your site, profile, or whatever. This is a place to discuss, not to collect slaves.
Start a flame, and you'll be banned.
Act as a troll, and you'll be banned.
If you are ok with all these rules, feel free to start posting!
If you can't log in or forgot your password, click here
---
Real Experiences

Did you have an experience with a Goddess (in virtual or real life, doesn't matter) that you want to share? Are you a Goddess and you want to talk about a specific session you had? Do you want to share your whole experience with a specific Goddess? This is the place for that.

6

Tales of Fantasy

Are you a writer and want to share one of your Financial Domination stories? Do you have a specific fantasy that you wish would come true, but still didn't? Did you have a dream last night, and you want to tell us about it?

0
No Topics

Topics of Discussion

This is the place to discuss Financial Domination general topics. Anything goes, as long as it's in our rules.

6