Exploring the Nature of Findom Sessions: Pleasure or Punishment?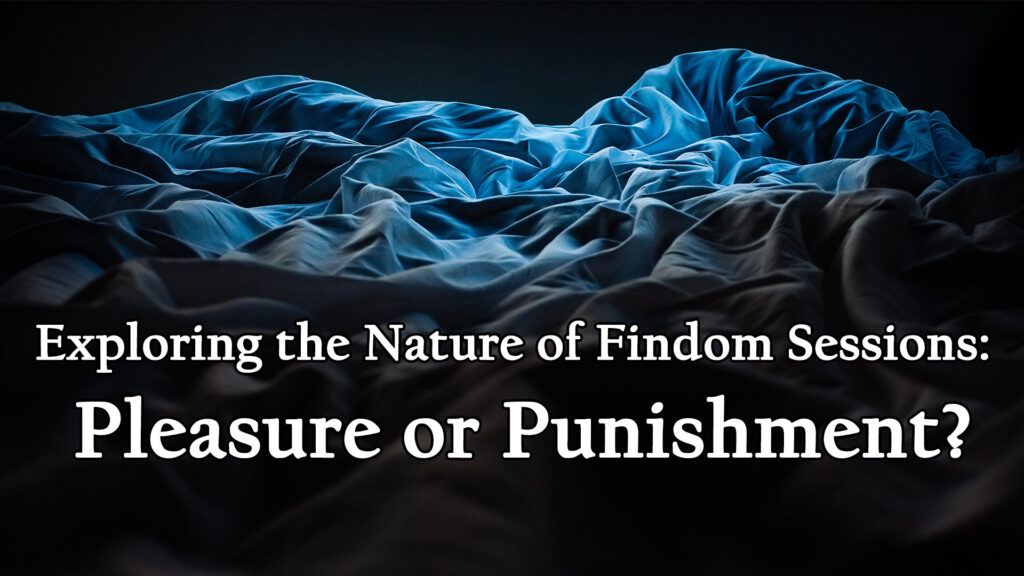 During a recent conversation with a fellow paypig, I came to realize the diverse ways in which individuals approach Financial Domination sessions. Personally, I view findom as a treat, while others perceive it as a means of escape or relief from life's pressures. Let's delve into these two distinct approaches and their implications.
Approach 1: Financial Domination as a Reward
In my case, I engage in findom sessions as a form of self-reward when things are going well in my personal and professional life. It's akin to congratulating myself for achievements or simply enjoying the fruits of success. Think of it as saying, "Well done, now treat yourself!" For me, embarking on a Financial Domination session is contingent upon being in a positive mental state. If I'm feeling down or unhappy, the idea of a session wouldn't even cross my mind. It would only be a waste of time and money. However, when I'm in a good mood, a session can be the perfect cherry on top of an already delightful situation. In rare instances, I might resort to findom when I'm angry, seeking solace from the source of my anger. Nevertheless, I avoid engaging in findom when I'm sad, disappointed, or worried.
Approach 2: Financial Domination as an Escape
Alternatively, some individuals turn to findom as a temporary escape from life's challenges, seeking relief from situations that undermine their self-confidence. This approach is akin to other addictive behaviors, where individuals, amidst their lowest points, seek refuge in Financial Domination, only to find themselves feeling even worse once the session concludes.
Can One Choose Their Approach?
Personally, I believe that the choice of approach is not a conscious decision. It is our instinct that guides us towards findom when we feel the need for it. Instinct alone determines which approach resonates with us. While I acknowledge that my approach is not the only one, I consider it to be less perilous. When we are in a positive state of mind, our brain tends to function better, reducing feelings of desperation and self-harm.
What Are Your Thoughts? Please comment below and let me know your perspective!