When a slave spoils himself
When a slave spoils himself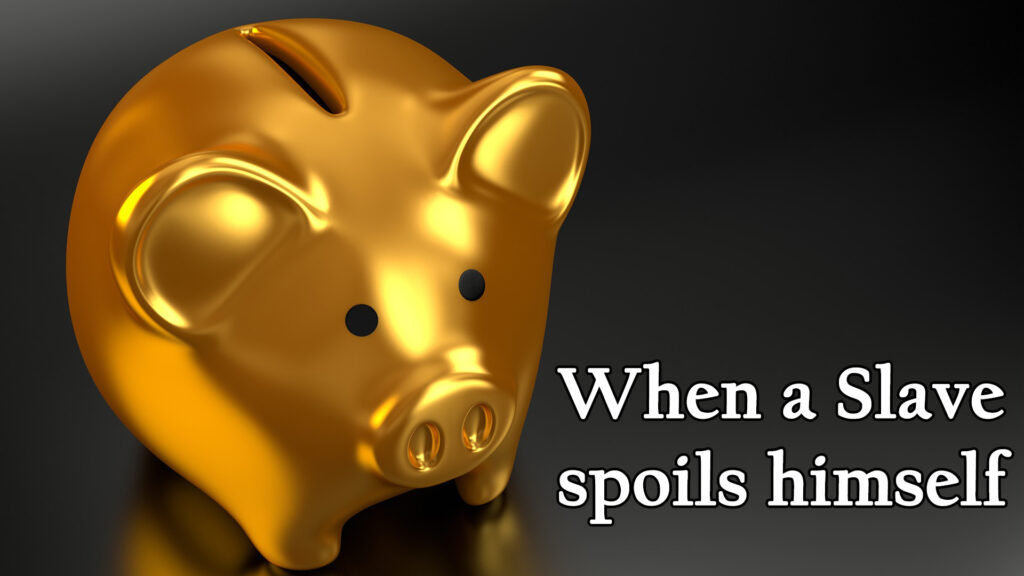 We, as paypigs, have one and only one duty: to spoil our Goddess. It's an honor we gladly take, and it's the only reason why we are on this planet.
We spoil Her however She pleases, without asking questions, without being able to resist for even one second. It's the beauty of Financial Domination, isn't it?
A different perspective
Now, how about we look at this from a different perspective? Are we really sure that, when we spoil a Goddess, we are spoiling just her? I'll tell you what: we are not.
The thing is, in my opinion, that when we spoil a Goddess, we are also spoiling ourselves big time. Spoiling Her is what brings us the greatest pleasure, it's what gives us joy, satisfaction. We are here to do just that, we crave for it, we crave for Her to take whatever she wants from our bank account. And when we achieve that, the pleasure is also ours. So, in a way, we are actually spoiling ourselves. Don't you think?
You deserve it
So the next time you lose your brain and start sending money to your Goddess, don't feel guilty, don't have any regrets: you deserved it, you worked hard for it…so it was just about time you got spoiled a bit! You are bringing the greatest pleasure to yourself, no reason to feel bad about it. Embrace this moment, enjoy spoiling yourself, don't hold back!