Unveiling the Holy Grail: My Discovery of the Ultimate Financial Domination Manga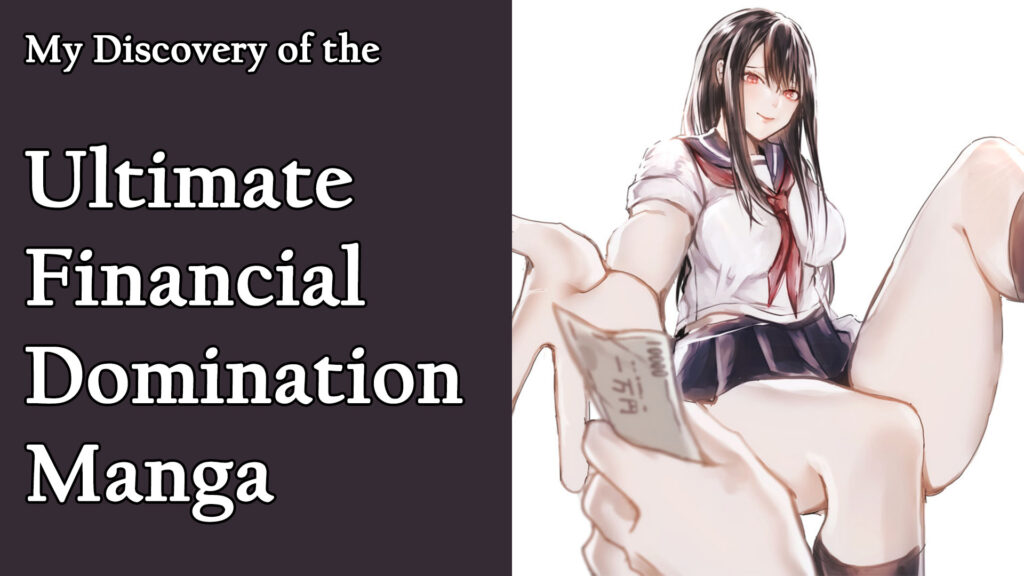 From the moment I stumbled upon Manga comics, it was like finding a secret passage into a realm where every page whispered tales that resonated with my deepest fantasies. Manga, with its vibrant imagery and captivating narratives, offered an unparalleled excitement, an electrifying experience that set it apart from any other form of storytelling.
As I traversed the vast landscapes of the internet in search of Manga treasures, a persistent yearning emerged—a desire for a story that delved into the intricate dance of Financial Domination. This pursuit wasn't just about finding any Manga; it was about unearthing a narrative that would capture the essence of how individuals like us, playfully dubbed paypigs, could be lured into surrendering our hard-earned money to an enticing woman. It's the teasing, the sparkle in her eyes, the doubts lingering in our minds just before we hit that spend button, and the palpable desperation when we fear we've fallen short of her expectations.
Imagine my surprise when, just a few days ago, I stumbled upon what can only be described as the epitome of a Financial Domination Manga—a revelation that felt like destiny had orchestrated a perfect alignment of stars to fulfill my quest.
This Manga, this masterpiece, paints a narrative that transcends the boundaries of mere fantasy. Picture a cute girl, a virtuoso in the art of desire, skillfully teasing a guy into a whirlwind of spending. Witness his valiant attempts to resist the siren call of temptation, the ensuing shopping session that becomes a battleground of desires, and the crescendo of tension as he stands hesitating at the cashpoint, pulled by her teasing yet torn by an inner struggle.
It's nothing short of a dream come true, a symphony of emotions and desires meticulously choreographed within the pages of "Hajimete no Mitsugi Maso-ka Choukyou – Misaki Route." As you embark on this literary journey, prepare to be captivated, enthralled, and transported into a realm where Financial Domination and Manga intertwine seamlessly. Without further delay, I extend an invitation: lose yourself in the enchanting allure of this masterpiece, a tale that transcends the ordinary and plunges you into the extraordinary.
So, with bated breath and eager anticipation, step into the world of "Hajimete no Mitsugi Maso-ka Choukyou – Misaki Route" and allow yourself to be swept away by the magic it unfolds!