Teamviewer Blackmail: I'm just a coward
Teamviewer Blackmail: I'm just a coward
One of the hottest and, perhaps, most dangerous things in financial domination and blackmail (more often than not, those two are connected these days) is, surely, Teamviewer Blackmail. The use of TeamViewer by the Goddess to take complete control of the slave's computer and, basically, send herself money.
Just the idea makes me terribly excited: looking at her in webcam while She teases me and takes complete control of my own computer is an incredibly hot image.
But.
But I'm a programmer…and I use TeamViewer more or less daily to give support to customers. Therefore I am very familiar with it and…with its power. And that scares the hell out of me. Yes, I'm a coward. And what happened yesterday only confirmed it once more.
Heartless Queen was in cam, dangling her sexy red heels and not wearing nylons. I went into her room and started looking…hypnotized. After a minute, she sent me a message asking if I was alone. And yes, I was.
"Teamviewer Id and Password, now."
I think She is the one most experienced in this and, most probably, she does that because she loves it… after that, with her knowing smile, she slowly started to put her tan stockings on…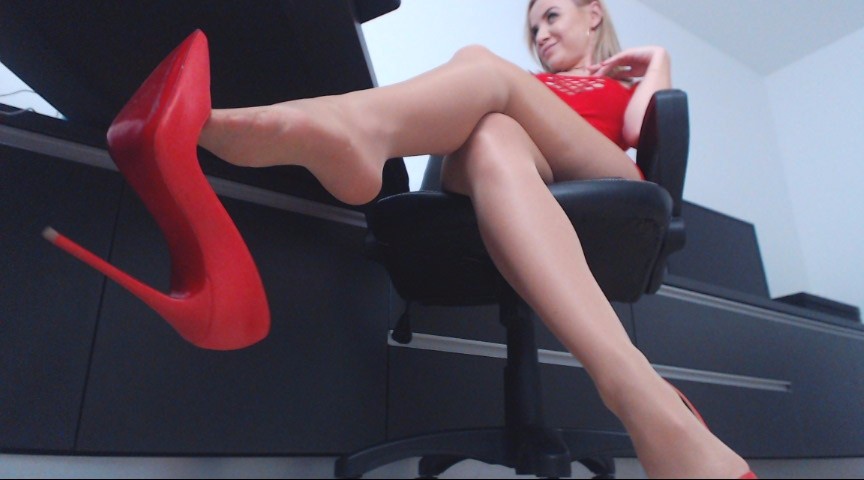 I was going to fall. I was feeling weaker and weaker. The one experience that I always dreamed about, the one that I always had a nightmare and dreams about…was going to happen. She would have teased me while taking money from my credit card.
But then I closed my laptop and just left the room. The virtual and the physical one. I wasn't ready for this. I probably never will. This is one big taboo for me and, although I will keep having fantasies about this, I don't know if I'll ever have the courage to do it.
If you are better than me and find TeamViewer blackmail fascinating, visit Hearless Queenn. You won't find a better Goddess for this, trust me. She will scare the hell out of you.

This is a repost of an old article. In September 2016 I had a server crash and all site content got lost, since then I've been trying to repost some of the old articles