And then, as a thunder, Goddess Ishtar reminded me Her power
It's Valentine today… and a good husband should be thinking only about his wife… but the thing is…i'm sick, and therefore I didn't go to work. So I was home this morning…wife away for a couple of hours…and I saw… Goddess Ishtar online.
The temptation was too high…and I asked Her if I could go and see her… "for a bit" I said. Obviously, nothing stops until She says so… therefore we spent 1 hour together…she took about 300$ from me… and also took my brain with Her.
She was MAGNIFICIENT. Her teasing was too much to handle, Her orders were firm and at the right time…She was wearing a short (way short) red dress, tan pantyhose with NO panties and some of the most beautiful shoes I've ever seen. Black shiny peep toes with a spike red heel…. I was like a zombie the whole time.
She kept teasing me more and more, driving me more and more crazy each minute…and always ordered me to stop rubbing my cock at the right time….then… my wife called me… Goddess Ishtar saw me talking to her on the phone… and I had to run… my wife needed to meet me for something.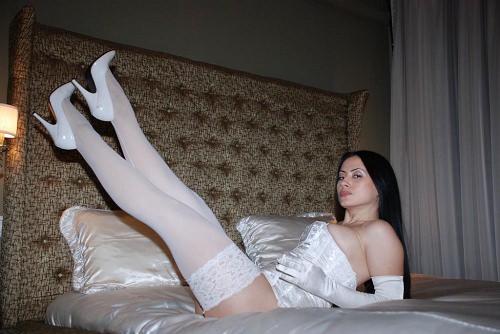 Usually, I would have run away immediately….but Goddess Ishtar told me "wait until I say you can go"….and so I did. I didn't care if my wife was waiting, I know Goddess Ishtar would have let me go in time…but I had to follow Her orders.
And so She did. She let me go after a short while…made me promise to don't cum without Her permission (i didn't manage to!)…and I left.
I am here, writing this article, and I still have Her strongly into my mind, very deep, very strong. Even when I met my wife I was like in trance….didn't even act normally…she even told me "what's wrong?"…
Yes, Goddess Ishtar today reminded me of Her power, Her huge power…and I want to end this article with a warning: don't visit Her unless You are ready to face Her power….make your choice: this is her chatroom