7 reasons why there is a new site I am spending lots of money on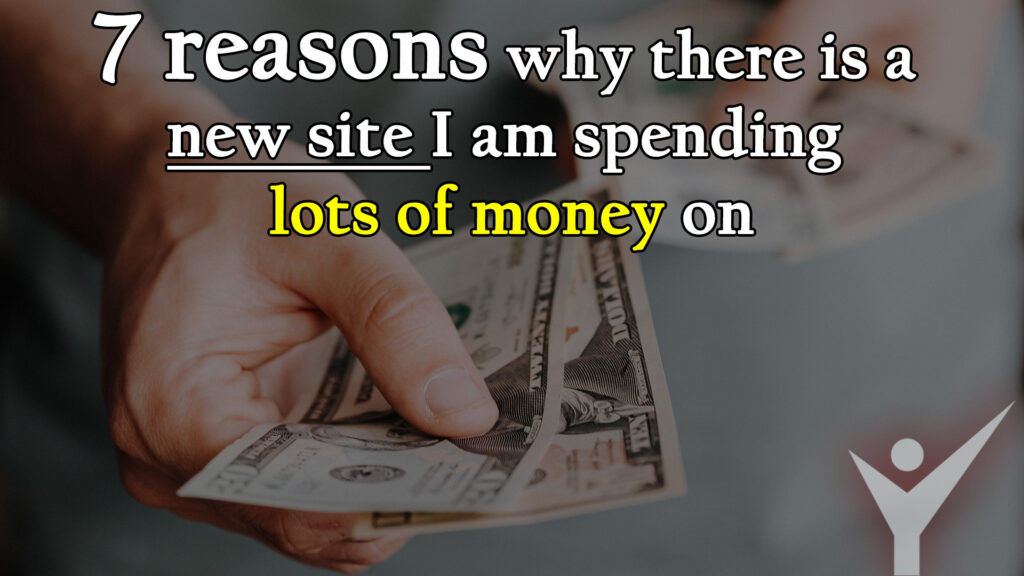 April 13th, 2022 update: Added the feedbacks at the end
April 23rd, 2022 update: Added more Goddesses to the list of those present on this site
May 10th, 2022 update: Added even more Goddesses to the list of those present on this site
I have been a moneyslave (or a paypig? No idea what's the best way to call us these days) since 2009, and one of the things that come with it is the frequent need to adapt to changes.
Many things have changed in 12 years, especially on the internet: to give you an example, 12 years ago Facebook had 300 million users, now they are nearly 3 billion. Our lives changed, our habits changed…and online Financial Domination changed as well.
Changing my mind about cam sites
I wrote an article a while ago where I've listed the reasons why I thought a specific cam site was the best out there for a slave: at that time I was 100% convinced of it.
Well, I have changed my mind this year. And I didn't just change the cam site I spend my money on, I actually didn't spend most of my money on a cam site!
The thing is that, as I said above, time changes, everything evolves, people want different things…and slaves too, since we are people, right?
If you follow me enough, you know how much I love cam sessions, and I still believe a cam session is the maximum expression of online Financial Domination: nothing can be better than the feeling of losing control while the Goddess uses all your weaknesses right in front of you, giving orders you can immediately follow. But why should our Financial Domination experience be limited to just the duration of a cam session?
A site that makes the whole Financial Domination experience possible
I want to be able to send a message to the Goddess whenever I am thinking of Her, at the same time being sure that I am not wasting her time doing so. I want to tribute Her anytime I feel the need to. I want to be more in touch with Her and, if She wants, perhaps spend money to see some special content from Her. A cam site simply isn't enough anymore.
That's why I decided to write here what made me change my mind, what made me spend the most on this one instead of on cam sites this year: here are the 7 reasons why that happened.
1. You never waste your Goddess's time
This, to me, is the most important one. I have the highest respect for the Goddesses' time, and the least I want to do is waste even one second of it. If She gives me a tiny bit of attention, she deserves to be compensated if she wants to. That's the beauty of this site. She can decide to get paid for text messages or set them free. She can post content to be unlocked with a fee or not. She has complete control of what she wants us to pay or not pay, and this makes me feel sure that I will never be wasting her time.
2. It is not mandatory to subscribe to the Goddess page
I hate sites like OnlyFans on which, basically, you need to pay a subscription to every model you want to interact with. I want to be able to have a cam session with a Goddess without having to subscribe to a page first, I want the freedom of sending messages or tributes to anyone. And besides, as you know, I am not the loyal type so… it may happen that, sometimes, I just want to have a cam session with a Goddess I've never visited before. Being forced to follow her page in order to do so, makes the whole thing less appealing.
3. It helps you find new Goddesses
This is another "plus" to other sites similar to this one. You can easily browse through models present on the site and it gets super easy to look around and get intrigued by Goddesses you didn't know before. They display models in various ways, including the classic "who is available for cam" one, which makes it super easy to find a Goddess to have a cam session with.
4. You can easily call your Goddess
This is not just one of the many fan sites out there, which are basically just a way to buy pictures or videos from your Goddess. She can even have a page only to offer cam sessions if she wants to, and calling her is just the click of a button. The quality of the call? No need to worry about it, I have never had a single issue with it. It works flawlessly each and every time. I would actually be interested to hear other people's feedback on this, just to see if I have just been lucky or…it just works.
5. You get the full experience
As I said above, our Financial Domination experience doesn't have to be limited to the duration of a cam session: and this is exactly what happens here. Anytime you want to be in touch with your Goddess, you simply open the site and, even if she is not online, you can browse through the content she posted, send tributes, send a text message. More than once I've sent a text message to a Goddess that was offline on the site, and she answered right away, while she was either shopping or doing whatever other thing in her life. It's more or less like having her WhatsApp contact: anytime you want to send a message you can, and most of the time you'll get an answer at times when she usually isn't available. This makes my Financial Domination experience way longer than a cam session…it can basically last the whole day if I need it to.
6. It's super easy to use
This might be a minor thing at first since we more or less adapt to anything, but when using a site feels fast and easy, you end up using it more and more. And that's what happened to me. Everything comes easy and fast, and the whole look of it is nice (in my opinion at least).
7. Lots of payment options
We get back to the thing I was talking about at the beginning of this article: if 12 years ago it would have been ok to only have Visa or Mastercard as payment options, that's not the case anymore these days. We need to be able to use credit cards, Paysafe cards, PayPal, direct banking, and so on… and this site offers all these options (some with a bit of a cost though).
So, is this site perfect?
Not at all, and I don't pretend to have every one of you get so enthusiastic about it as I did. But this is how I am, I tend to get over-excited about products and sites when I think they bring something new and smart to the table, I guess it's related to the fact that I'm a technology enthusiast, I don't know.
This site has of course many rooms for improvement, one for sure is the lack of ability to search models based on interests, and I'm sure you can easily find other reasons for this site not to be perfect. But the whole meaning of this post was that, for me, the time for a cam-session-only Financial Domination experience is over: it's time to evolve, it's time to add something more to it, it's time for feeling closer to the Goddesses I spoil.
Goddesses you can already find there
If I said I'm spending the most on this site, it obviously means that many Goddesses already have an account there. To save you some time, I'm listing them all here.
Needless to say…visit them at your own risk. As you well know, they are the best of the best…
Some feedback I received
If you don't want to trust my words on this… take a look at the feedback I received from a couple of goddesses who tried this site: