How to easily zoom text in Skype 10
How to easily zoom text in Skype 10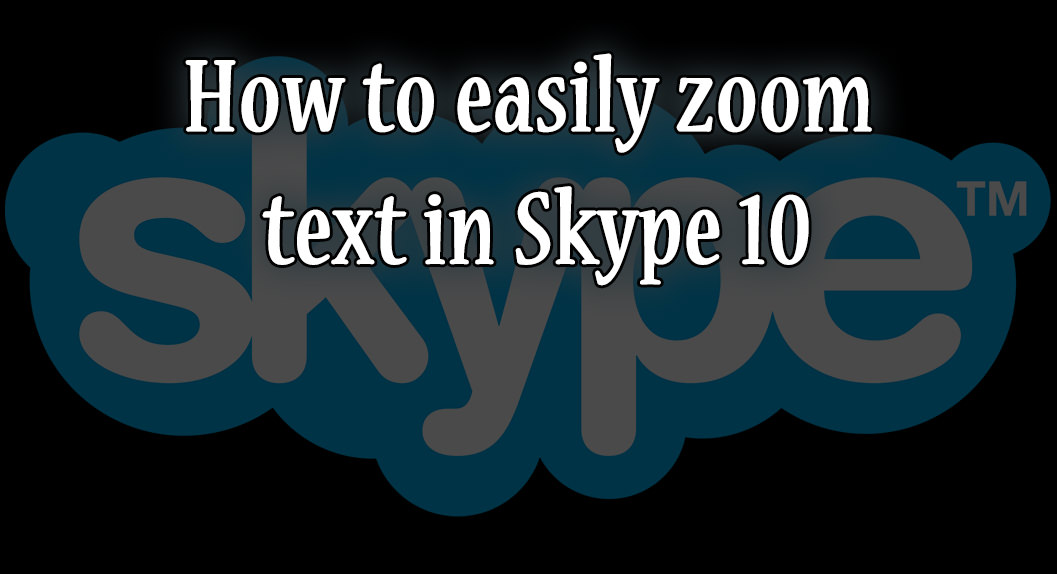 Not one of my usual posts today… but I think this one might come in handy to many people, especially Goddesses. 
I'm sure we all use Skype A LOT for videochat, and I'm also quite sure many Goddesses have the screen not all the time closer to their eyes. Thing is, with the new Skype, there is one little probem: setup a specific font face and size is impossible.
That sucks: wouldn't it be nice if you would be able to have a way bigger text size in chat, so that you can see it from a distance?
Well… if you don't know how to do it, simply follow my guide here…and thank me later 🙂
Oh and before you ask… I own a Windows PC and I know NOTHING about MACs…so this will be for Windows only. Guess there must be something similar on iOs…but I really don't know.
When you are on Skype program window, simply press and release ALT on your keyboard.
A new menu will show up on top and, from that one, simply select the "View" option. 
Under that, you'll see a nice "Zoom in" thing to click on… that's it! Repeat that for as many times you want to zoom in (or use the shortcut displayed) and… make Skype text as bigger as you want!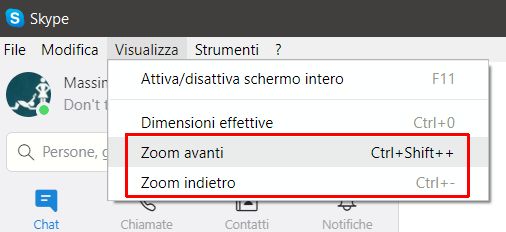 Yes I know, the picture is about the italian version of Skype…but I'm sure you'll manage to understand it..right? 🙂