The PayPig Chronicles – Episode 1: "Too bad she started talking"
The PayPig Chronicles – Episode 1: "Too bad she started talking"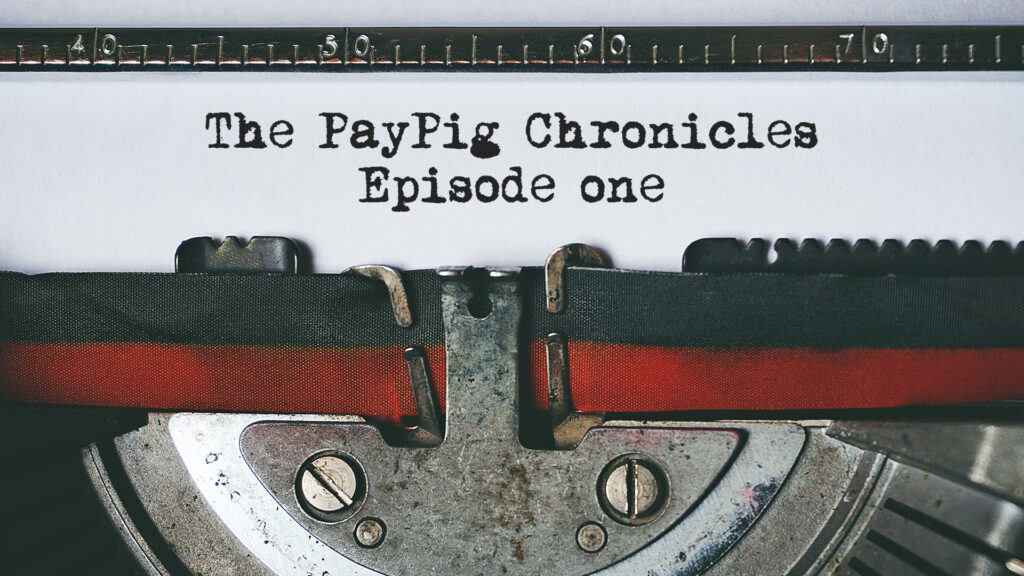 Introduction
I had my first financial domination session online back in 2009 and, during all this time, I have been enjoying (or not) a TON of sessions (more than 1.500 when I wrote about it on my 10 years anniversary, back in 2019): good and bad, awesome and horrible, expensive and cheap.
In this series of posts, I will describe some of those sessions. Each time I will talk about a different one and, most of the time, I won't tell you the name of the model involved. Why? Because I don't want to hurt anyone's feelings: I want to be able to describe freely what happened, with no "filters" whatsoever. It will be an interesting journey, trust me…
Episode 1 – Too bad she started talking
I have been watching her on PayPig.cam for quite a while in her free videos, fascinated by her look and style. She is the classic blonde bombshell: huge boobs (not sure they are natural, don't know and don't care), big lips in which I'm sure she invested some money, blonde long curly hair, always perfectly dressed and, always perfect makeup.
Clearly, she works in one of those big-end studios, which take care of everything for Her. To be honest, this doesn't usually bother me that much as long as she is naturally dominant and knows what she is doing, I don't really care much where she learned that from.
Another thing that caught my attention, is that I had seen her a few times wearing expensive pantyhose. Women wearing pantyhose always have a "plus" on my weaknesses, and the way she was dressed a couple of times made me start fantasizing. I had noticed she never used her voice in free videochat, and I thought it was fine. Better don't use your voice than show off bad English, right?
One night, when I saw She was wearing pantyhose, I decided to move forward and contact Her. Her answer was right on spot, she looked confident and dominant, the few first answers were those I would have expected from someone who knows about Findom, domination and, pantyhose fetish. Nothing too original of course, but all perfect to build up my excitement.
So we started the session, and She was exactly what I thought: a bomb. Damn sexy, elegant, dominant. Perfect moves, perfect teasing, perfect outfit. Nothing was wrong in the session, all was going super great and I was feeling like She might have been one I would have been addicted to for a while.
Then she decided to start talking.
The effect her voice and her English language had on me was more or less the same effect a pin has on a fully blown balloon. If everything on her look was right on spot, everything about her voice was painful, to say the least.
A super bad English (which is ALWAYS a huge turnoff for me), combined with a tone of voice as sexy as the one of a goose angry at you because you are passing by her house.
To be honest, I don't know how it is even possible to write in somehow correct English and have the worst English EVER when talking. Does your brain disconnect when you open your mouth? Do your fingers follow different directions than your lips? And before you say it, it wasn't one of the classic situations where someone else is typing instead of her (which happens a lot in those studios), I can spot that from a hundred meters. Her English was BAD, the tone of her voice was IRRITATING. What could I do?
Telling her to stop talking looked way too offensive, and the least I want to do is be nasty to a Woman. So I had just two more options: end the session and be left with blue-balls, or keep going and focus more on her look than her voice.
I opted for the second since she was really HOT and she was doing a great job at teasing me.
And, to be honest, I'm quite proud of it all ended: I managed to have a quite satisfying session and went to bed happy, with empty balls and…well… a quite empty wallet too. Which, for a PayPig, is always a sign of a good session.
Did I visit her again? You bet I did, she is way too hot not to. But for sure she never will be one of those I feel addicted to or one of those I feel like losing control with during the session: even just the thought of her voice will always be a "wake up call" for my brain. You know… like "Hey, wtf are you doing man? Stop acting weak and vulnerable: wank and stop this session, remember that she sounds like a goose!"