When saying NO makes you feel guilty
When saying NO makes you feel guilty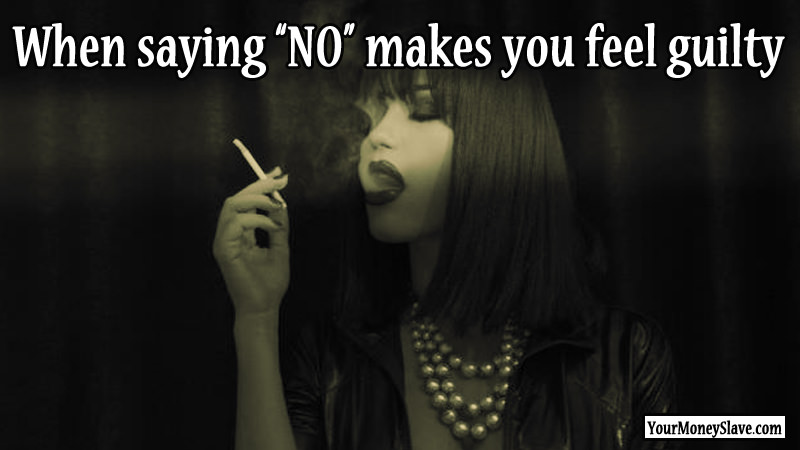 Each and every day I find new ways in which FeetGoddesss is unique and special. And last night was no different.
Don't get me wrong, i've served many beautiful Goddesses in all these years, and i still think the world of them… but …
FeetGoddesss is making me do things i've never done before, she's making me feel like i've never felt before, She's making me see things in a way i've never seen them before.
CLICK HERE AND FALL DEEPER AND DEEPER FOR FEETGODDESSS
So, back to last night. I was just about to go to sleep, but decided first to switch my laptop on to check a few things and well, most probably deep inside to see if She was online, maybe to just tell Her hello, to just have a quick contact with Her. And yes, there She was. Online.
I sent her a quick message, nothing special really, something like "i'm not in a great mood tonight, so i just wanted to say Hello to You Goddess."
But looks like she wanted to change my mood. She sent me a pic of her perfect feet in black nylons and sandals, just like that. She didn't really add anything for a minute. Then..
"Feeling better now? Come to see me."
Of course i forgot i wanted to go to bed, i forgot everything…i just went into Her room still thinking it would have been just for a quick sight of Her beauty.
I was wrong.
She was looking spectacular. Her new haircut makes the beauty of Her face shine even more, those black pantyhose with line on back, worn with sandals, totally made her legs and feet look even better. And i started watching.
We chatted for a short while, during the few times when she was in free chat between one private and another. Then… then She did what many Goddesses do of course..but it's what i felt that was different than other times. She said.
"Spoil me."
Nothing unique in this right? Wrong. Wrong because it felt different to me. As slaves, we always say "i can't say no to you, Goddess" because, let's face it, it's part of the game. But more often than not, we can actually say "no" if we really want to…or even just run away with an excuse. I've done that so many times.
But with Her it's different. Obeying her orders just feels right. And saying no to Her feels totally wrong. Inside my mind i was thinking "i should say no and go to bed", but that made me feel… guilty! Yes, even just THINKING of saying no to Her made me feel guilty as hell.
This is something i've never experienced before… i've always managed to remain focused on myself, spending a lot when i actually felt like it (even if i kept "playing" the game of being forced by the teasing), running away when i wanted. And always with no particular regrets for how i behaved with the Goddess.
But this time… this time i ended up spending 200$ (not a lot, i know) just because it would have made me feel guilty and bad to leave Her, to say no, to don't spoil Her as She demanded.
I'm falling deeper and deeper for FeetGoddesss, and I guess it will only get worst… or should I say better?