Valentine Day: Wife or Goddess?
Valentine Day: Wife or Goddess?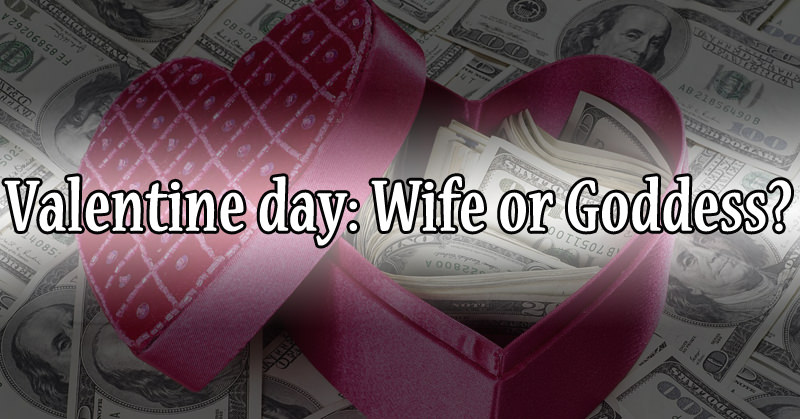 Yesterday was that time of the year again. Valentine day is the time where you are supposed to show your other half how much you love and care about her…with a gift. Many says this is just a day created to make people spend money, and i tend to agree with that…but still…there is not a better time of the year to send a gift to a Woman.
But for us, slaves who also have a partner in real life, this can be a day full of questions…difficult questions.
Should i be loyal to my woman, at least today?

Am i a good husband?

Will i feel guilty if i don't buy anything to my Goddess?

Why do i feel this NEED to send the best gift ever to my Goddess?
And the list could go on and on… the "classic" battle that we fight more or less everyday, made more difficult by Valentine. Because this is the day where you are more or less forced (even more than usual!) to make a gift to the woman you care about…so… it's difficult for us, VERY difficult.
As you may guess, it was the same for me. I spent the day in office thinking about all these things. I was all the time at my computer thinking to spoil my Goddess, then didn't do it, then thought again…this went one for a while, i guess more than 2 hours. Then…
What did i decide to do?
I bought a great (expensive) gift for FeetGoddesss and a flower for my wife. Yes, spent more for my Goddess…and i don't regret it. At all.
This is love. A special kind of love. A unique kind of love.
And you? What did you do?