Making Money in Financial Domination. Here's how.
Making Money in Financial Domination. Here's how.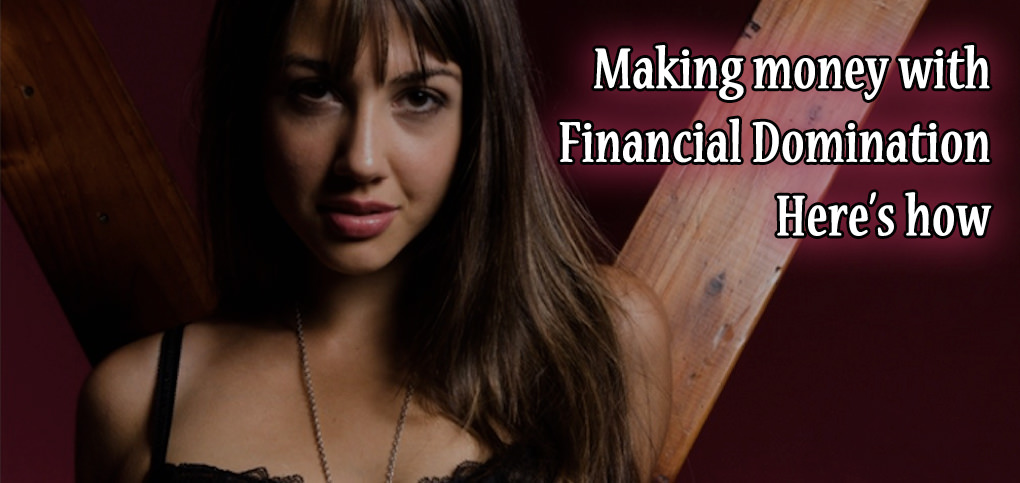 The amount of "Goddesses Wannabe" is getting out of control. I get dozens of pathetic messages from "so called" Goddesses. And all these messages show is they have no clue about what it means to be a Goddess these days. And I DO hope some of them will actually read this…so see this as something like an open letter to goddesses wannabe.
Let me make it clear to you: You need to learn from the best Goddesses out there.
I'm not suggesting you COPY them of course (i hate copycats), but COME ON…if they are so successful if they have so much money if their name is everywhere… MAYBE they did something good?
And don't start telling me they have been lucky or they are not as great as they want to show. If you do, you are being envious of their success.
Shut up and listen, I'm about to give you a tip that will make your life change for the best. What's the tip? Keep reading.
So how do you copy the best ones out there? How do you know EXACTLY how they did it? Well, this is your lucky day!
One of them, the most famous Financial Dominatrix out there, decided to help you! She wrote a step by step guide on how to make money in Financial Domination! And guess what? What I always thought is actually the same she says.
You don't LOOK for slaves, instead, you WORK HARD to make yourself noticed out there. THEN slaves will come to you.
The one I'm talking about is Ceara Lynch  (also producer of a movie about financial domination) and this is the guide she wrote:
Read it once, twice, as many times as you need to understand it. Because she wrote it after her personal experience, not out of nowhere. What she says there WORKS.
It's as simple as that…amazing right? You need to
work hard
to be a successful financial dominatrix.
Or you can sit back on your royal ass, contact hundreds of potential slaves every day and earn a few hundred euros per week
.
But didn't you tell me, last time we spoke, that you are like the best out there?
Well…move your ass and show me that you
are indeed
the best.