Fixing my life, thanks to you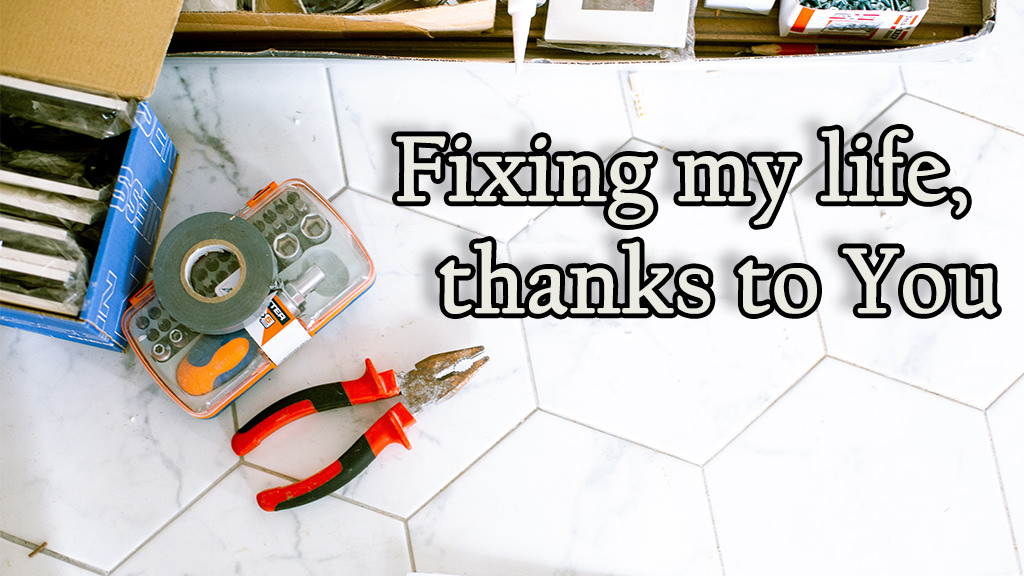 The end of August was kind of a nightmare for me, and you all probably know that by now. When I wrote about my sadness and guilt, I was really down. My wife was hurt, and it was all my fault. I didn't know what to do, it was really a horrible moment.
But that article was of huge help, especially because of all the wise and nice words I got from many of you. Some wrote to me on Twitter, some added comments here… and it was really what I needed. I will never thank you all guys enough for helping me! Reading other people's opinions on the situation helped me put things in perspective, sit down, pull myself together, and Do something about it.
If there is something I'm good at, it's adjusting my behavior when things are going in the wrong direction. I did the same when I found my balance on spendings, and I did the same this time. Or, better said, I'm doing it. My wife comes first, always. Her needs have to be my main concern and, although I will never stop financial domination, I need to adjust the way I am for her to be happier.
I won't get into many details (but my guess is that you can understand what I am "fixing"), but let's say that the last three weeks had been great between us, and I couldn't be happier.
Does it mean I started having financial domination sessions again? Yes, but that's another story…