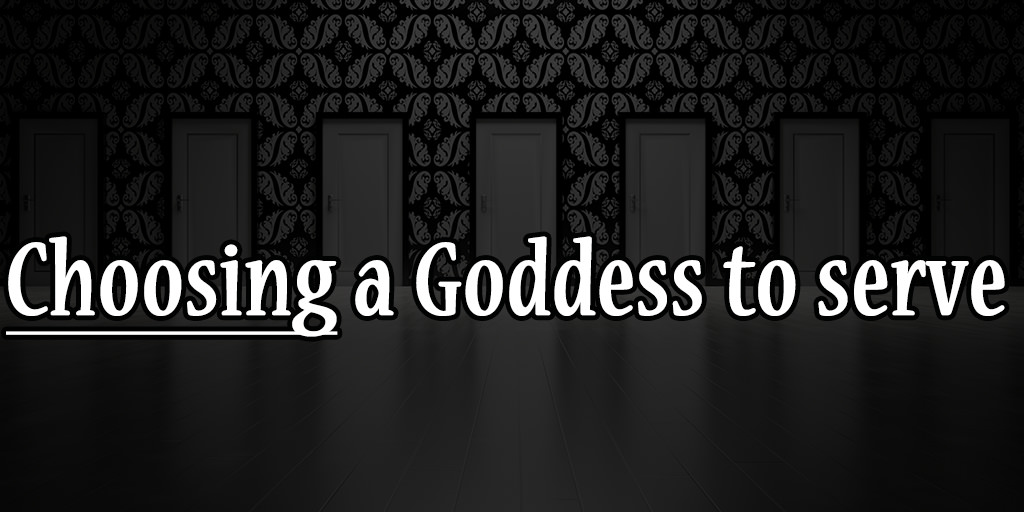 Choosing a Goddess to serve
Choosing a Goddess to serve
I know many will say "slaves have no power, they are just there to serve Goddesses", and I know many Goddesses (especially the "wannabe" ones) will believe that. To them, a slave exists only to serve ANY Goddess, no matter what she looks like, say or do.
Well let me open your eyes: this is NOT true. We, slaves, do have one power, and it's one of the most important ones for you to become our Goddess.
We choose which Goddesses to serve
There is simply no way a Goddess can be the right one for every slave: each one of us has different tastes, different fantasies, different things that make him "going". And because I get dozen of messages from basically ANY kind of Goddess, I thought of writing a post about the process I usually go through before I become a slave of one particular Goddess.
How she looks like
This is the very first factor that drives my attention toward a Goddess. And it's not just about her body, it's also about her dressing style. I have a fetish for feet in nylons (especially pantyhose) so if, say, I look into her Twitter and see she never wears stockings and pantyhose or doesn't like them, I just move away. Nylons are important to me and more important is that She wears them because She wants and likes to, not just because I like them. One "plus" for me is also if she seems to have many different outfits that she uses. Too often some girls are always showing the same clothes, making it look like they are sort of wearing a "uniform to go to work". I prefer a woman who loves to put different stuff on, making me think she enjoys getting ready before starting her domination session.
Her attitude
After I'm intrigued by the way She looks, I start following her on social media or camsites, if she works on one with free cam shows. This way, I can get a better understanding of the kind of Goddess She is. Is she aggressive? Is She mean? Does she seem to be enjoying what she does? Does she seem bored? Is she funny? There isn't a "list" of things I like or don't like here. Each Goddess is different, and I might like one for a reason, another one for the very opposite of that. So let's say that I more or less try to understand if her attitude "makes me going" or it's so bad that simply makes me forget I like the way she looks.
My first approach
If I'm still interested in Her, of course, the next step is approaching Her. Let me be clear here: I try to NEVER waste her time, and ALWAYS have total respect for Her and Her valuable time. So my approach is never like talking hours with Her for free or making her waste tons of time on social media. A few comments here and there on pictures I like, some engagement on Her posts, some small talk in free chat. Nothing else. Just to let Her know I exist so that when I will go for a session I won't be someone she never heard about. Usually, nothing goes wrong here, because I don't expect much from Her. I know they are all super busy, and I know the proper way of making myself noticed is with a tribute. But some of them are better than others, and they end up engaging a bit with me. Even a short reply to my messages can be nice, makes me feel like she's aware of what's happening around her, she's not just sitting there waiting for sessions. That's a nice thing.
The first session
Now it's time to have my first session with Her: I'm interested in Her, I like how she looks, how she dresses, how she engages and behaves…sure I want to be at her feet!
And yet… sometimes it happens that only during the first session I understand She's not one for me. Of course, I don't expect her to magically understand all of me in just one session or the very first session to be perfect.. but there are a few things here and there that can be a total turn off for me. I don't even know how to describe them, because every session is different…but if they happen, that will be my first and last session with her. It happened more than a few times, unfortunately.
Wrapping up
So this is the "process" I follow each time I spot a Goddess I didn't know before. It may seem odd or too complicated but…believe me, every (serious) slave does the same. We all want to have the best experience ever, and there are thousands of potential Goddesses out there. The least we can do is choose wisely….don't you think?