The painful "Shut up and pay"
The painful "Shut up and pay"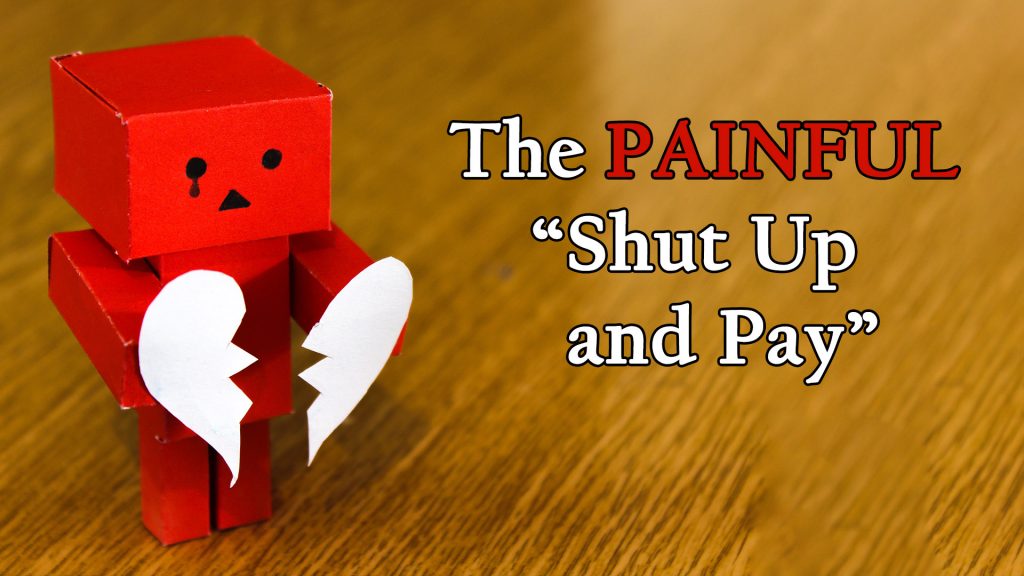 I'm pretty sure you've heard this from Goddesses from time to time… you are in a session, you love what She is doing, how She looks, everything in Her. Words come out easily, but they are probably the kind of words she keeps hearing every single day ("you are gorgeous", "I'm yours", "oh my god You look stunning" and so on)…so…what does she say to you?
"Just shut up and pay"
Don't get me wrong, this is nothing new or unusual. She has all the rights to give us orders (we are in the session for that reason!) and this can be one of them. But…it's painful. At least for me.
You see…while in a session, I just can't stop telling her how gorgeous She is and how She makes me feel. I feel like that way, perhaps, she can get a better feeling of what really "hits" me and what doesn't, how she can more easily get to my brain, or just to express her my gratitude not just in tributes, but also in words.
It's an important part of the whole session to me, and when She decides to take it away from me well…it's one of the biggest forms of punishment for me.
I'm writing this because, as you can imagine, it recently happened to me. FeetGoddesss decided it was time for me to suffer, and the last session I had with Her was for a long part exactly like this.

She was there, as gorgeous and powerful as ever, and I wasn't allowed to let Her know that. It was the first time she decided to order me that and, to be honest, I'm not sure I did anything wrong…most probably She just felt like being a bit more evil than usual…and trust me, it's not like I didn't enjoy the session.
Having her perfect feet in my face, waving like two snakes while she was wearing Wolford pantyhose was like Heaven…mixed up with a bit of Hell since I wasn't allowed to tell her that. But I was allowed to tribute Her…and of course, I did that with much happiness.
It was different…it was puzzling… it was unique…and left me with the need to write this article.
How about you? Do you feel the same when that happens?