The Findom Cycle
The Findom Cycle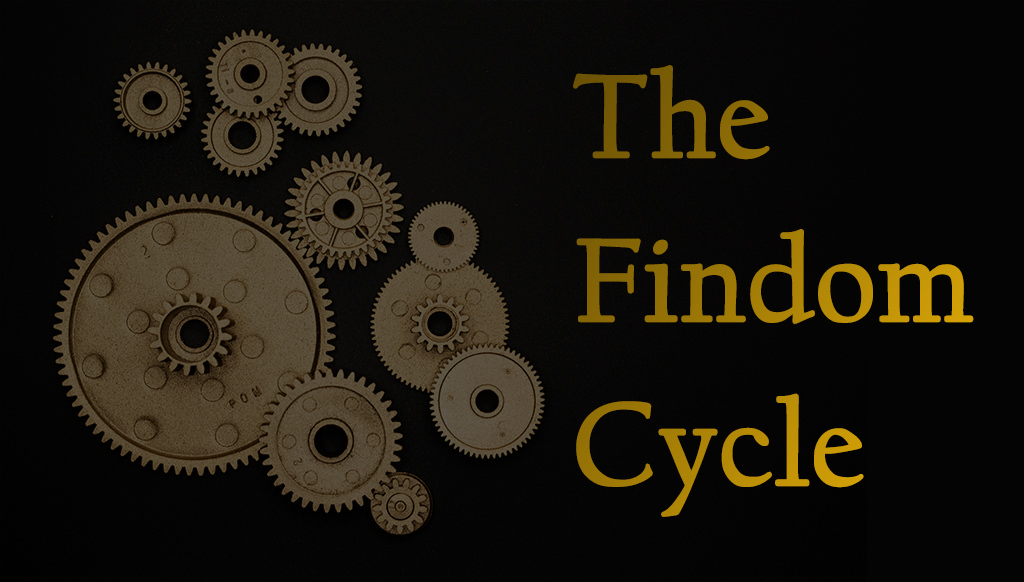 I have been a moneyslave for more than 10 years now, and sometimes I like to sit back and take a look at my actions from an "external" point of view: it's interesting to find common paths that happen over and over the years, some common sequence of events that characterize me as a moneyslave.
There is one in particular that I can see repeating itself over and over, almost daily in some periods, it's the one I like to call: The Findom Cycle.
It's for sure nothing that anyone into financial domination for a while doesn't know about yet, but perhaps it will be interesting to describe its phases to those that still didn't notice it.
1 – The Caution
Every moneyslave starts by trying to be cautious: we always believe we can hold back, we can control ourselves. So we kinda look at our Goddess (or more than one) from a distance, taking brief looks at their pictures, briefly reading their messages on Twitter, but always ending up with a reason to don't spend. With a reason why we should just look away and get on with our life. How long this work for changes from slave to slave and, more important, from period to period. There are certain periods of my life where I can be cautious for a few days only before going to the next phase, other times I can stay longer. It all depends on many different things: from the situation in my real life, till how satisfactory (and expensive) was my last session and yes, also the kind of "signals" I get from Goddesses (for a clear example, read my article about how "Variety triggers me".
As time goes by though, we all start to feel the urge of a session, of a tribute. That little voice in our head saying "come on, why not? Isn't it what you really want to be happy?". Perhaps we try to fight this little voice for a while…but soon enough the next phase happens. 

2 – The Enjoyment
That's it. Enough being cautious. Enough holding back. We embrace our nature, we need to do what we desire the most. Looking at our Goddess (or at Goddesses) has a different meaning now, we NEED a session, we NEED a small thing that "ticks" our desire, that makes us do that final step, that makes us embrace what we are and makes us crawl at a Goddess to beg for a session. It can be a twit, a picture, something she says, a particular moment of our life…we are basically only looking for a pretext. For a reason to send a tribute or have a session. And when that happens, we fully enjoy our fetish. We are money slaves and, at that moment, we are totally happy with our nature. The session happens, the drain happens, our happiness starts from now and lasts till the session… or even a bit more actually.
3 – The Day After
And then there is the day after. What happens after a drain session? How do we feel when we cool down? How do we feel thinking back at what we did? Well, it depends. We don't all react the same way, and we don't react each time the same way. But I can bet that most of the time, we regret what we did. We regret the big-spending, the big weakness, the uncontrollable desire to send money. It's what we love, it's what made us happy during the session but… then there are real-life consequences. Could I have spent that money in a better way? Could have I saved them for later? Why did I have to spend them all in such a short time?
Anyway, the last phase usually doesn't last long. Unless we are in one of those life moments for a money slave when we say "ok fuck it, I need to stop all this forever", the regret doesn't last more than a day or two. After that, usually, the first phase comes back… in the never-ending Findom Cycle.