My Need To Be In Touch With Goddess Ishtar
My Need To Be In Touch With Goddess Ishtar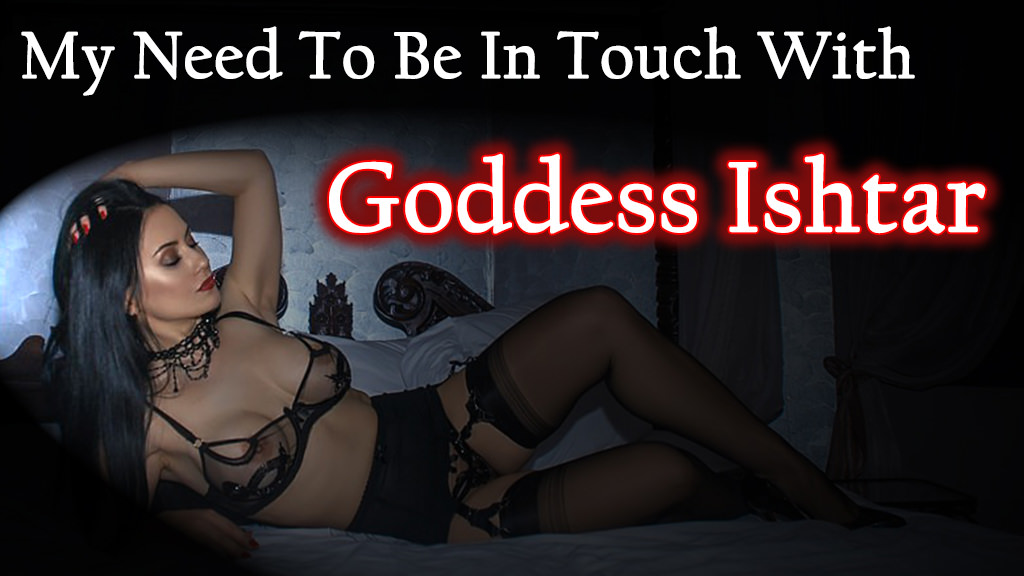 It's no secret that Goddess Ishtar has strong power on me, a power with which She made me overtake the highest fear I had: the one for a real-time session (remember? I spoke about it here).
I have been serving Her for ages now, and my weakness for Her only grew stronger and stronger. No day passes by without me thinking about Her, looking at Her Twitter, dreaming about my next session with Her.
And I can never get enough.
It's not enough to have a session with Her every time I can.
Not enough to look at Her Twitter more than once during the day.
And even less enough to buy all Her iWantClips videos.
I need more and more.

That's why I was super happy when I saw She opened her personal Loyal Fans page, a few days ago.
I joined that the very first day She opened it, and it's getting better and better as days pass by. Her posts, videos, and pictures are inspiring (to say the least), it's something more intimate than her Twitter. I feel like I'm closer in touch with Her. She also started to offer short sessions for all Her fans, and believe me it's fantastic to be all there at Her feet at the same time, showing Her our devotion.
Do I look desperate? Yeah, maybe I do. But I don't care. I just want to be more and more in touch with Her. I just want to feel Her power over me as often as possible. And whatever way I can do that, I will. If she will give us, slaves, other ways to follow Her, believe me, I will. And I will be happy to do so.
Here are all the ways I use to be in touch with Goddess Ishtar
🔗 Live Cam
🔗 Loyal Fans
🔗 Skype
🔗 iWantClips
🔗Twitter