She just needs to show up, and i'm at Her feet
She just needs to show up, and i'm at Her feet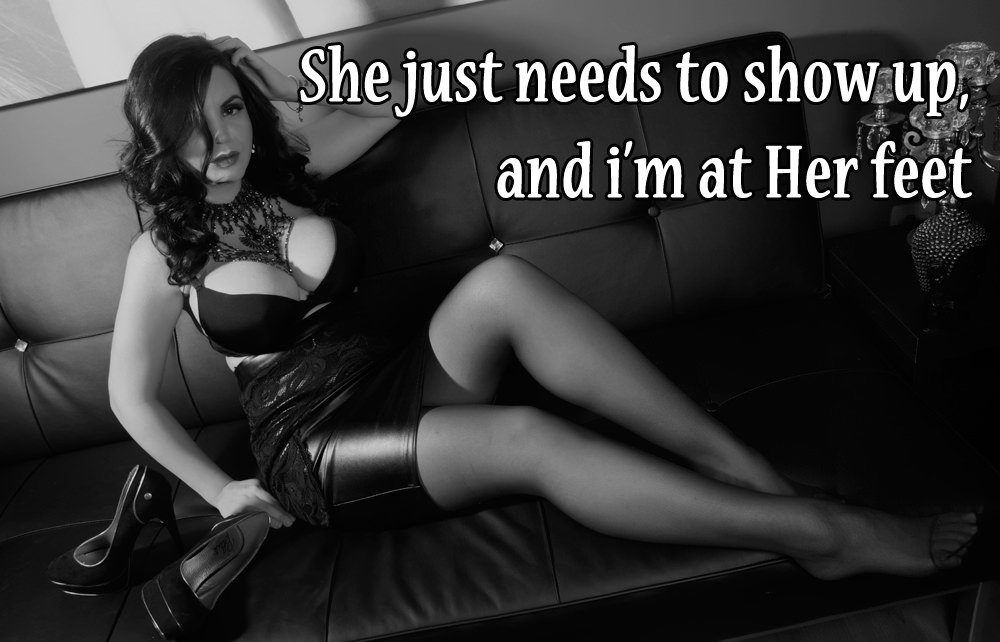 I have been serving OneGreatDiva ever since I can remember being a slave (actually, She is the one that made me a moneyslave), so it doesn't come to a surprise that I always, ALWAYS, think about Her. Even when I don't realize I'm doing it.
As it was today. I was sitting at my laptop casually checking stuff when, all of sudden, she sends me a pic (the one here above) adding just a few words:
"I'm online"
That was it. In a second I stopped doing whatever I was doing and literally jumped to her chatroom, and begged Her to allow me to serve Her. She made me wait for a while, then allowed me in.
And the result was the same one as every time I see Her: an empty wallet and a happy slave.
I spent a lot, and I don't even regret it. Because each time OneGreatDiva shows up, I must take the chance to serve Her. She's unique, She's powerful, She's hot. I don't see a single reason why I should even think before serving Her.
It happened today, and it will happen again..and again…and again…