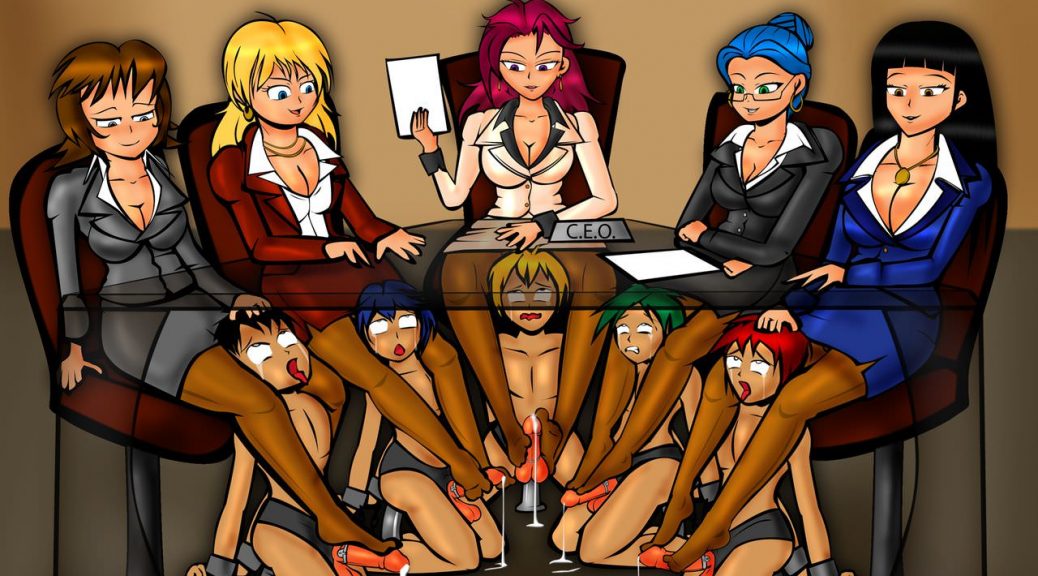 Neocorona: the art of Femdom
Neocorona: the art of Femdom
Not my usual post this one but… thing is that I like Manga, Anime and related stuff…especially when it's about Femdom.
A few days ago, I came across the work of an artist that caught my attention for his unique style and for the subject of his work.
Neocorona is his name (check out his profile here on Hentai Foundry), and he basically draws only about femdom. His style is, as I said, rather unique: I would say middle way between Anime and Videogame art… wouldn't really know how to better describe it, since I'm really not an expert but just a fan.
I took a few of his pictures that made me dream the most, wondering if they will do the same to you.
Receiving a footjob in pantyhose in a public place…isn't that hot?

An office, a business meeting, feet in pantyhose…what else?

This is a bit more extreme but still… isn't that hot?

Three gorgeous girls playing with a lucky victim
So…what do you think?