Interview with Mistress Alexya: a closer look into Her world
Interview with Mistress Alexya: a closer look into Her world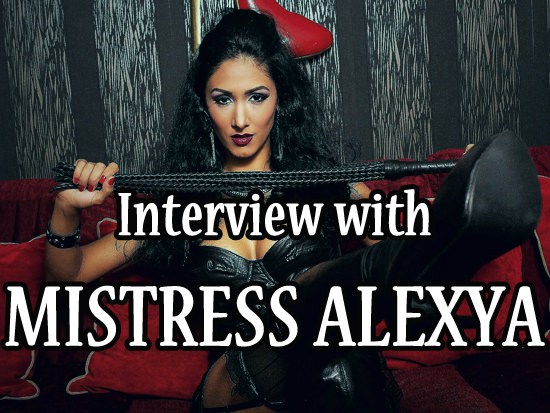 Among those i had the privilege to serve, Mistress Alexya surely is the one that had the most amazing year in 2016, at least from what i can judge following her online. This year only (and it's not even ended yet!) she won the award as Best Fetish Camgirl (atLiveCamAwards), worked as a model in Italy for an important fetish website (NylonUp.com), got an interview with Marie Claire magazine and started building her own house! All this in only the first half of this year…truly impressive!
That's one of the reasons why i decided to ask for permission to interview her and, to my total happiness, not only she accepted, but also gave some truly amazing answers. So here how it came out, hope you enjoy it as much as i did ?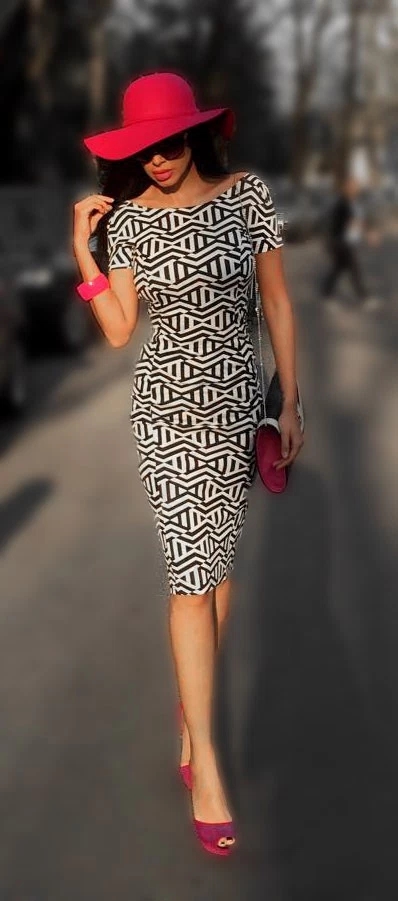 First of all, thank you SO much for accepting this: means a lot to me and to all those slaves dreaming about you that, i'm sure, would like to know you better than what they can do online.
I saw you are building your own house: an absolutely great achievement, something many people can't even dream to do ever in their lifetime. How does it feel? And when do you think you'll be able to live there?
Yes I bought a land in 2015 an started the building in april 2016, I selected a project with exactly what i need. I've built a house with a big living room, kitchen, 3 bathrooms and 3 stunning impressive bedrooms. I hope sharing my plans will be an inspiration to those whom have the money to do the same and build their dream house. The construction is over now and i hope everything will be finished and ready for going to live there by summer next year.
And speaking about projects, are you working on something special at the moment? Something that perhaps you've never done before?
For the moment I'm taking a bit of relax, this year 2016 has been an ambitious, daring, tough year both on personal and business level. It has been by far the best one since i started with fetish cams, which is surely both my work and passion. The main thing is that i'm happy, fulfilled and ready for new challenges. My plans are now to keep being professional and work harder in promoting my personal website.
Now, if i may, please allow me to ask a bit of things that could make people know you a bit more, we are all eager to get to know our Goddesses a bit better.
What is your favorite movie?
My favorite movie…i don't think i have one particularly since i don't really have time to watch movies. But when i ever do, i love the good comedies that make me laugh a lot. If i want to put my brain a bit more at work while watching TV, then i choose a documentary.
Who is your celebrity crush, if any?
I love Sharon Stone, i love that woman, as well as Julia Roberts. All my boys know that i like women as well. But those two are more than women, are strong artists that are still dominating cinematography after long time. Two women that inspire me.
What are you really bad at?
Sex shows lol!!! I'm really bad, i can't fake, i don't feel any pleasure in masturbating on cam, i don't like fake people, im allergic to all this hahaha! This is why i am dominant and love it because it lets me be myself, no role necessary. Feels so good to do what you love and even being paid for that.
I'm also really bad at being an ass kisser, i can't do that, it's a torture for me. I always say what i think about people in their face.
You've been an online Mistress for quite a while now, but what's the thing you did when you started, and that you then understood was wrong or not for you?
When i first started let's say that a good friend of mine said: "you need to smile, be nice, sweet". To me that sounded a bit weird for the kind of person i am, but as i wanted to see how it feels making money with this and learn my own limits, i decided to try it like that.
I started as a test, but in a very short time i realized it was not for me, i didn't enjoy talking to all guys asking for strip, sex shows etc. I didn't fit in there so i changed into being a rude bad girl. Then i discovered i love to humiliate men, i felt so happy, so relieved that i had found my own way, and this is how my domination trip started: by  searching inside myself and find a strong character unable to submit to men's desire.
I wanted to dominate men, have them at my feet, beg and pay for my attention, keep them dreaming about one impossible thing: to see me as a porn doll. I'm more than a regular woman, I'm special and unique! And i advice all women that want to start as a camgirl…just be yourself! 
When you go on cam, how do you decide what you are going to wear at first?
I think the first thing that comes to my mind is not to wear the same thing i did the night before. I have lots, lots of outfits so sometimes it's hard to decide, but i always dress to feel comfortable. The style i choose mostly depends on my mood…and that often comes with the weather!!
Even so, i obviously keep in mind I'm dominant and my slaves expect to see some fetish outfits and not a t-shirt with a pair of jeans or a boring pajama. If they want some regular outfit like this, they obviously need a private session with outfit change. On cam I'm always the supreme woman, not the girl you can often see on street, not the one you meet in a bar or at a party. It has to be "Me, My style".
What's the worst thing a slave can do to you?
Lie! If he lies to me, he is fucked up. This is all about chemistry and trust. It's how it works for me. Break my trust and you are fucked.
Online domination, and especially findom, is becoming some sort of "the cool thing" at the moment. Even a mainstream movie will be done about this ("Ruin Me", which i wrote about here). So now every girl thinks she can be a findomme, every girl thinks she can easily make money with this. What's your advice for them?
Hahaha, so true! Lately i see all girls play as findom, even if they have no idea what this really means. But it's something they all try just because they think it's easy: you command a slave to pay and he pays, you call yourself a findomme and he believes so. Done.
The thing is that even become a true mistress is hard work: years of reading, learning, testing, exploring fetishes, testing your own limits and exploring the fetish world.
And when it comes to findom, i think you have to be born to do it and also prove yourself as a spoilt woman in every aspect of your life.
You can't call yourself a findomme while you pay rent to a small flat or being a studio girl and having nothing to wear, to eat or having no money to go out to a fancy party.
I know i'm being mean but these girls should wake up!
Moneyslaves are not idiots, they don't pay to any girl. They feel her attitude, they see her lifestyle, her achievements, her slaves talk. Experience is what this is all about, not hours online, not trained by some studio trainer that tells you findom is just draining wallets. Findom is a lifestyle not a role a camgirl can choose to play.
One last question, i think very important for any slave out there that's dreaming to serve you. What's the proper way to approach you online? How can a slave help you in making his session as perfect as he dreams that to be?
Best thing a slave can do is read about me, look at my reviews, see my profiles online, my personal website, my videos. That way he can have an idea if he fits or not to my demands: no point in wasting time coming in my chatroom asking my age, location, and other dumb questions.
First of all make sure as a slave you can afford to serve me, then make sure you're really submissive since i don't switch, i don't play roles. If you are poor, better stay away as i'll ignore you as soon as you come in no matter how submissive you are. You must be a rich sub to be allowed to serve me.
Even so, i have lots of men in my chatroom, men that are not slaves, but that at least have so many interesting things to say and entertain me. Respectful and normal men… let's say i'm also a therapist as well as dominant.
Findom is my favorite fetish, and i know so many real moneyslaves search for a beautiful strong dominant spoiled women who's like that naturally and she's not playing it as a role.
I'm all that and i'm always ready to drain new wallets, can't get enough and don't think i'll stop anytime soon. I'm addicted to help them spend it right: on Me.
So guys…you've been warned. Mistress Alexya surely is one of the top dommes out there: if you feel you are good enough for Her, go and serve Her…but remember…She is the one to decide if you are good enough.