Interview With Goddess Ishtar: Things You Didn't Know About Her
Interview With Goddess Ishtar: Things You Didn't Know About Her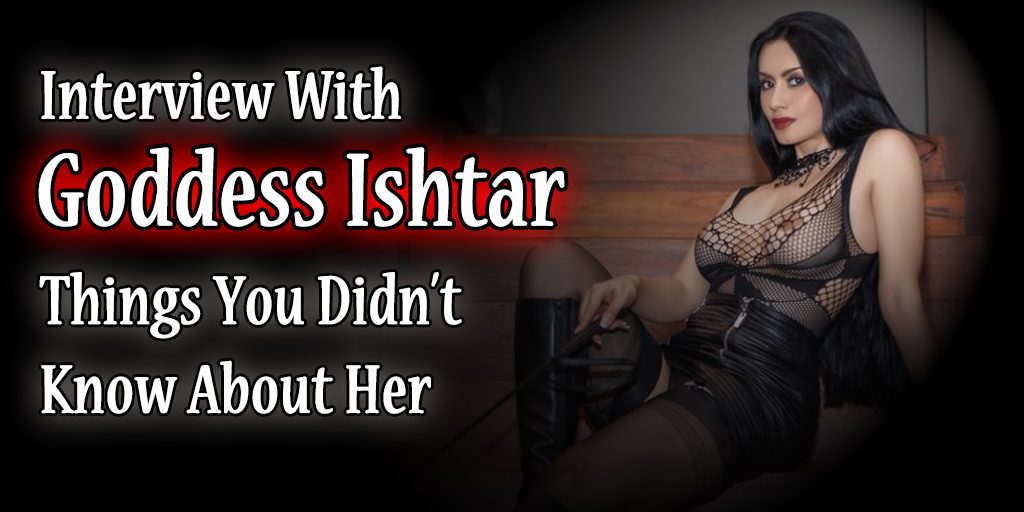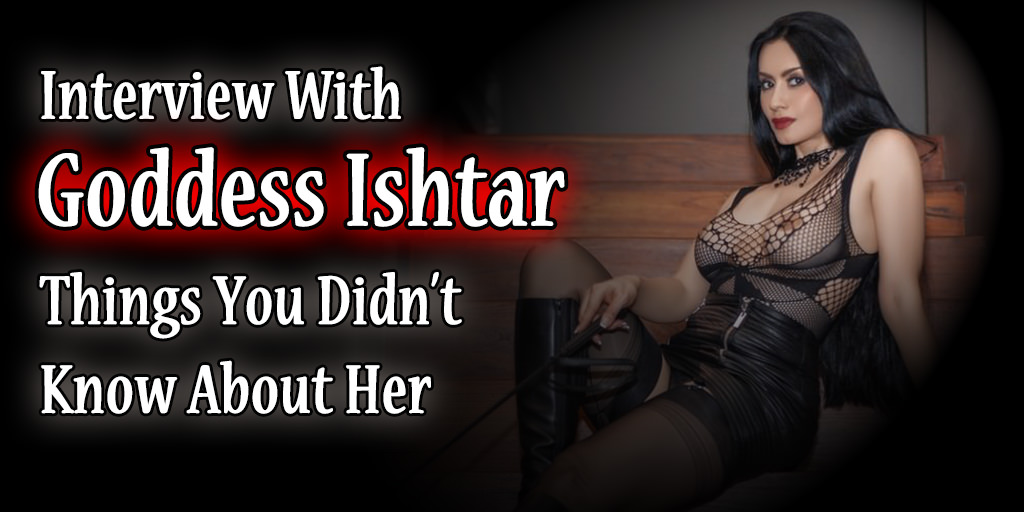 As some of you know, from time to time I like to have a little chat with one of the amazing Goddesses I serve: something like an interview that can maybe let you all know Her a bit better. After my last interview with Mistress Alexya (two years ago!), I had the honor to be allowed by Goddess Ishtar to ask Her some questions.
She is without any doubts one of the greatest Financial Domination (and not only) Goddesses out there, and She recently got lots of exposure on Twitter after her legendary session with a slave: 13.000$ in one night.
I've been lucky to serve Her for quite a few years now, and I surely know very well how powerful, smart and beautiful She is. After this interview, my admiration for Her was not only confirmed but most probably increased (by far!). I hope it will be the same for you or, at least, that you will discover something about Her that you didn't know before.
CLICK HERE TO SEE GODDESS ISHTAR POWER BY YOURSELF
Before we go about other things, I would like to focus on something you did recently. I've noticed you went to the Live Cam Awards in Lisbon and to an event connected to it. Could you tell us more about it? How was it? Why did you decide to go?
I had been considering attending such event for a while. I have always wanted to meet other Dommes and webcam models. But this year my friend Shezel was nominated as Best Fetish Model and so I went primarily to support her. But the trip exceeded my expectations – the summit was educational, I received many useful tips, met a number of potential partners and the Live Cam Awards ceremony itself was spectacular (and the food was SO VERY delicious!)
One Great Diva organized the event incredibly well, but there is no surprise there, she is good at everything she does.

Now let's talk about Online Domination: how long have you been doing this? And how did you start?
I have been doing it for more than 10 years. A friend of mine told me about it and I didn't think twice, but plunged right in It has gone well from the day I started.
Do you enjoy looking at your slave during a session?
Cam2Cam sessions are much more fun than text-only interaction. I like to watch as slaves become weaker, hornier and more anxious to follow my instructions without hesitation. There is something about that dissolution into pathetic lust that turns me on. Also, with Cam2Cam, it is easier to ensure that the slaves are following my instructions.
But if a slave really wants to amuse me, they need to put some effort in as well. They need to use their imagination to make conversation with me in a unique and memorable way. Or they can use their bodies to perform for me. Failing either of those methods, compensate me for my boredom and PAY MORE.

What's the worst thing a slave can do to you?
Betray my trust. Fortunately, I have not met many dishonest slaves. I usually have good instincts when it comes to picking the right slaves. The few mistakes I have made is when I have gone against my intuition because a slave begs and pleads.

Online domination, and especially financial domination, are becoming some sort of "the cool thing" at the moment. Every girl thinks she can be a findomme, every girl thinks she can easily make money with this. What's your thought on this?
I have considered this question in depth and done my own analysis of the most successful Dommes. I think that a fundamental aspect of success is having a strong personality. Without a doubt, appearance, a sense of fashion, technical knowledge and skills are all important, but that strong, internal strength of will and personal entitlement is key. As one of my friends says, "true dommes are born, not made – the goddess is there from the start."

If you don't mind, I'd like to ask a few personal questions to let us all know you a bit better. What kind of music do you like?
I mostly listen to electronic music: dance, house because it energizes me; and I need lots of energy to handle so many slaves. My friends think that I don't have good taste in music, but to hell with them, it works for me.

Are you a bathroom singer? Or what's the place you usually sing the most?
I am not a bathroom singer. When I bathe I focus on taking care of my perfect body, and I do it thoroughly so as not to miss an inch. I can work on my body for hours and as I do, I forget about everything else. Oh God, I had better stop thinking about it….I was turning myself on.

What are you really bad at, if anything?
I am bad at things that I really don't need. Things that I think would be a waste of time doing or that just don't give me pleasure. After all, dealing with these things is one of the reasons slaves exist.

Now, name 3 people you admire and why
I don't admire people from afar. I only admire those that I know well, friends that I have known for years. Obviously, I am not going to reveal their names for publication. I admire their personalities. They are successful, smart, professional, creative and most importantly STRAIGHT FORWARD. And I love them for having all these qualities and for supporting me all these years.

And… 3 people, you always disagree with?
I disagree with anyone who is close-minded, who refuses to consider a different vision of the World; whose mind is full of stereotypes and brainwashed by ideology. I hate people who repeat words and ideas stolen from others in a pathetic attempt to be interesting. It is so easy to tell when someone is plagiarizing.

Thank you so much for your answers, but before we finish this I think it's important to help those slaves that still didn't have the chance (or the courage?) to serve you.
What's the proper way a slave should get in touch with you? And how can he help you in making the session with you his best one ever?


A slave can find me on my videochat, from the link to my profile on your website. He can also send me a message on Twitter and if I deem him worthy, he will be allowed to have an opportunity to serve me.
Prospective slaves should remember, however, that to make a session efficient a slave must be completely open and honest. I am not a mind reader, so it is a slave's responsibility to answer all my questions before we start a session. I need to know EVERYTHING: keywords that trigger a submissive response, fetishes, experience, limits, etc.
I understand that some slaves are scared to open up because they know that once I get into their minds they are in big trouble. It is true and my slaves will confirm that once I have captured their souls there is no way back. BUT they will also confirm that their lives are so much better meaningful as a result of serving me.
That's it guys, now be sure to let me know what you think about this interview and if you discovered something you didn't know about Goddess Ishtar. And to those out there that still didn't feel the excitement of a session with her…well you have no excuses now. She told you what to do and what to don't do in order to have the best session of your life. What are you waiting for? Visit her in cam and feel what I have been lucky enough to feel since ages now…She is AMAZING.