Happiness is in a session with Goddess Ishtar
Happiness is in a session with Goddess Ishtar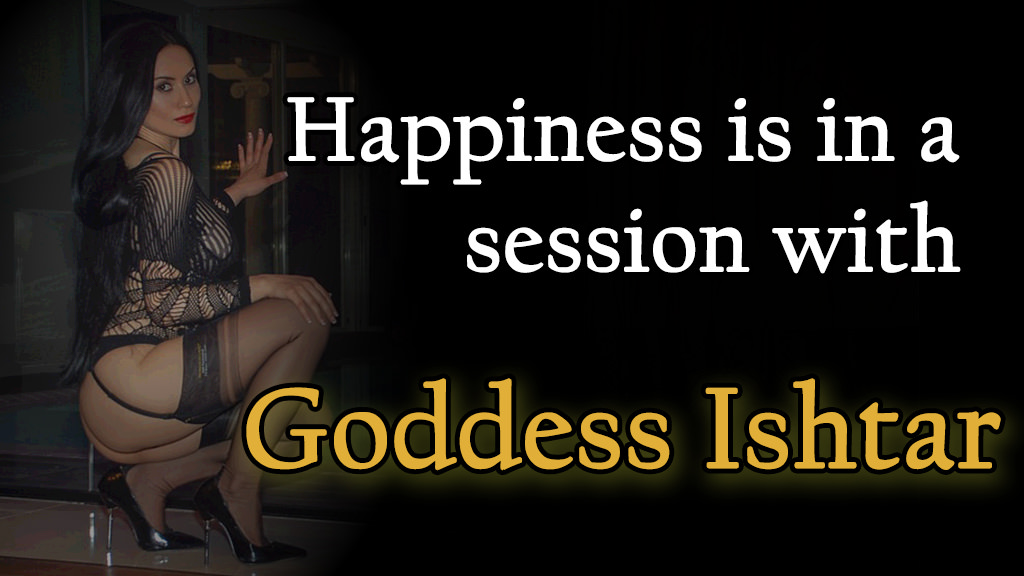 One of the key signs to understand if the Goddess you just had a session with is "The One" has to be the way you feel right after it. Too many times we, slaves, feel sad or even angry after a financial domination session.
It can happen of course. Even though we had a great time, as soon as the session ends we stop thinking about the Goddess we've served and just realize how much we've spent and, perhaps, think about how else we could have spent the same money. So the regret starts. And with it comes sadness or, sometimes, anger with ourselves or the goddess.
But what if you feel happy after a session?
That's exactly how I feel each and every time I have a financial domination session with Goddess Ishtar. I feel happy, satisfied, relaxed. I feel like the money I gave her were way well spent, I feel like I just had the best time of my life (and it keeps getting better) and there is no way I could think my money would have been better spent in a different way.
Serving Goddess Ishtar in her videochat room means letting a superior woman take good care of you. She knows exactly what you need, even more than yourself. Of course, if you are visiting her for the first time, you need to let her understand the kind of slave you are. But the more time you spend with her, the better you will feel. I speak from experience, having served her for a long time now. 
In all these years there has never been a single time when I ended the session with Her and I felt angry or sad. Happiness and satisfaction have always been the feelings I felt.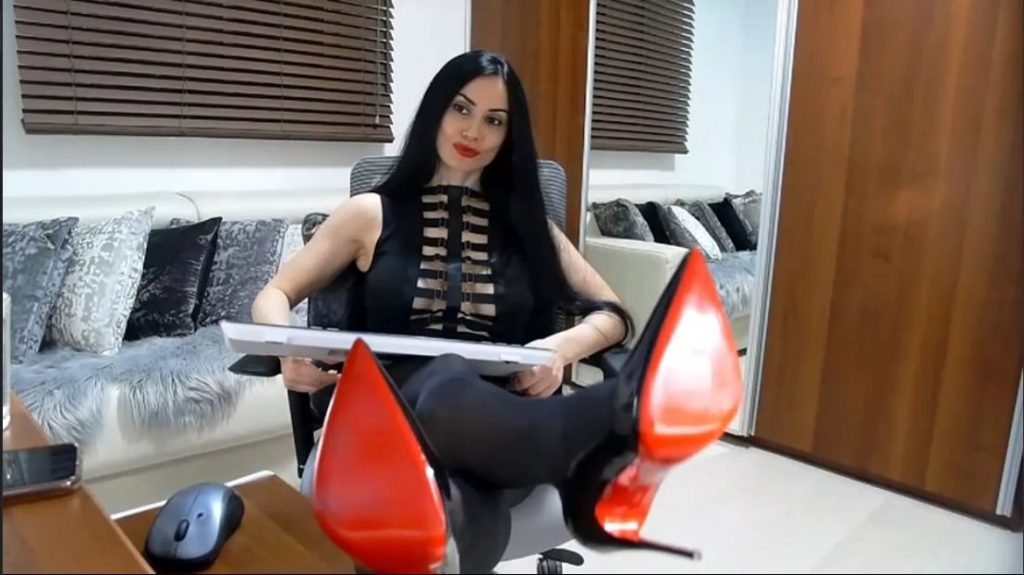 The last session I had with her, as an example, was amazing even just starting by the way She was dressed. A unique (and probably expensive) black dress, black Wolford pantyhose, and Louboutin high heels. Her perfect makeup and long, beautiful hair only made the whole picture so perfect that it took me a few minutes to type even one single word.
I don't even know how much I've spent, that's not even the point. The point is that I felt happy, relaxed, and satisfied when the session ended. No regrets, no sadness, nothing. Just positive vibes and feelings.
That's the kind of magic Goddess Ishtar brings with Her. Because she's simply… The One.