Goodbye Financial Domination!
Goodbye Financial Domination!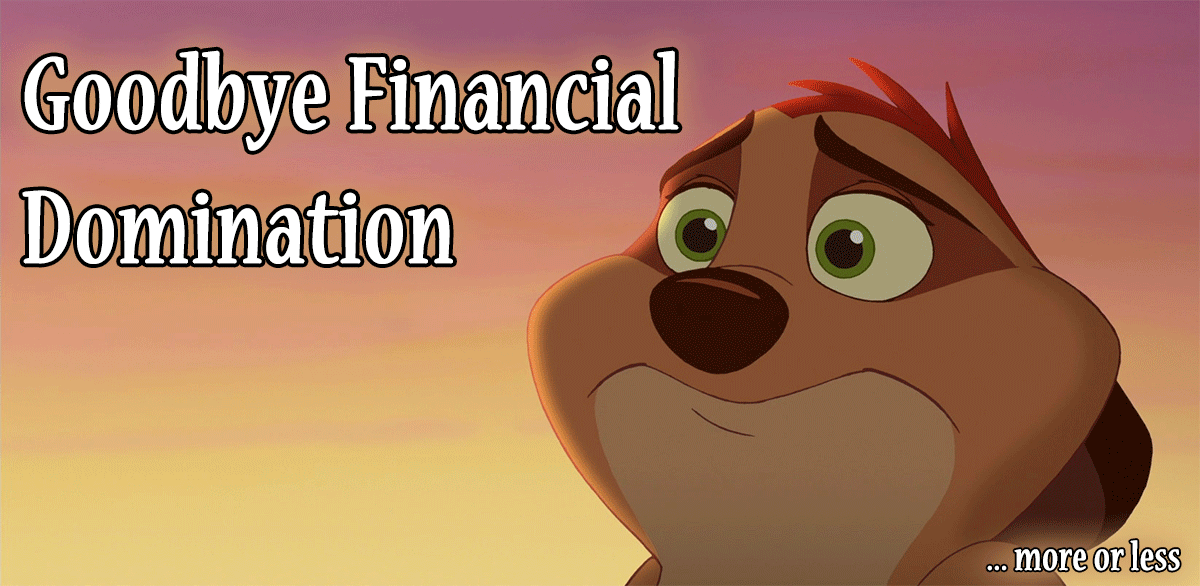 Ok, I admit…title is a bit too drastic, but I do believe I'm going to face a quite long period of forced abstinence from Financial Domination, and the reason is quite simple.
No More Privacy
You see, when you have a special someone in your real life (a lovely wife, in my case), the times when you can actually be alone are always directly connected to her habits. If something changes, you may as well end up in a situation like the one I am now.
She has no work, meaning she's always home. But that didn't stop me from going online till now because she usually goes to bed way earlier than me. Late night was my "privacy time", the moment of the day when I can be on my own and…well… make the usual damage to our family finances.
Unfortunately, this is changing. More often than not, she goes to bed VERY late, making it for me impossible to stay up after that (considering I need to wake up at 7 am for work). Will this be the end for me in Financial Domination? Probably not, as it's in my nature… but I am quite sure it will put quite a big STOP on my spending.
Am I happy for this? Absolutely not. I'm actually kinda angry about this…but I doubt I can confront her with something like "hey, go to bed so I can wank and give our money to my Goddesses"…right?