Feeling guilty and sad
Feeling guilty and sad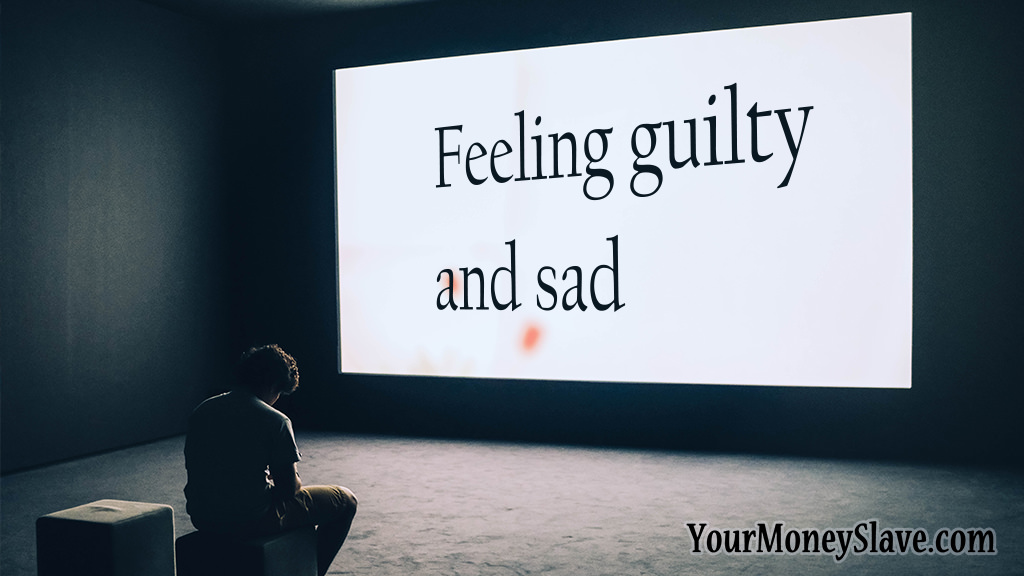 It happened. I always thought my findom addiction was under control and was not interfering with my private life…but I was wrong. And not because of my spendings, those are actually totally under control (remember how I found my balance?), but because of my…wanking habit. Or at least that's what I think this is, perhaps it's deeper I don't know.
I Love Her
First of all, I love my wife with all my heart. She is always my first thought about anything that I do, and I would never do anything to harm her. In all these years I made sure I protected my marriage from all the dangers of Financial Domination. That's why I managed to find a balance on my spendings, and that's why I never risked getting caught. If there is a slight risk, I just don't even go online. She is my main priority.
My failure
But there is one thing that seems to be affecting us: my lack of sexual drive. Recently, we just don't have sex enough. It's about once a month, sometimes even less…and it's not because she's not beautiful, because she is. It's probably because she doesn't represent what my sexual fantasies are always about, she doesn't even come close to what I need to get excited…and that's starting to be an issue.
Two nights ago we spent an hour talking about this (well, talking…arguing I should say). She ended up crying, thinking this is all her fault. That I don't like her anymore and stuff like that. We ended up cuddling and having sex …but since then I feel guilty. Extremely guilty. The one thing I never wanted to happen, it's happening. I'm hurting her. And it's all because I probably spend too much time fantasizing on Financial Domination goddesses and stuff like that.
Is there a solution?
How can I solve this? I don't know. The only solution I see seems impossible: many times I tried, and always failed to quit money slavery. This is who I am, this is an important part of myself, and I can't be happy without it.
All I'm doing these days is giving more and more attention to her needs, always been there for her (even more than before), and of course, having sex more often but… how long this will last? How long till I will stop feeling guilty, and just get back as I was before?
I have no answers at the moment. I'm just sad.