Drained by Loubotin shoes and Agent Provocateur stockings
Drained by Loubotin shoes and Agent Provocateur stockings
There is always a first time, for everything. And a few nights ago it was my first time being drained by Louboutin Shoes and Agent Provocateur stockings: some of the most expensive and awesome shoes and stockings.
CLICK HERE AND BE DRAINED LIKE ME
MsClassy was wearing them and I actually knew that was coming, sooner or later. I knew She bought those stockings during a recent trip to Italy She made (boy I was SO excited to know that her feet were in my country)…and I knew that She received those shoes from another slave…
Perhaps you are asking yourself the same question I was asking myself: does it show the difference between those items and some less expensive ones? Yes, A LOT.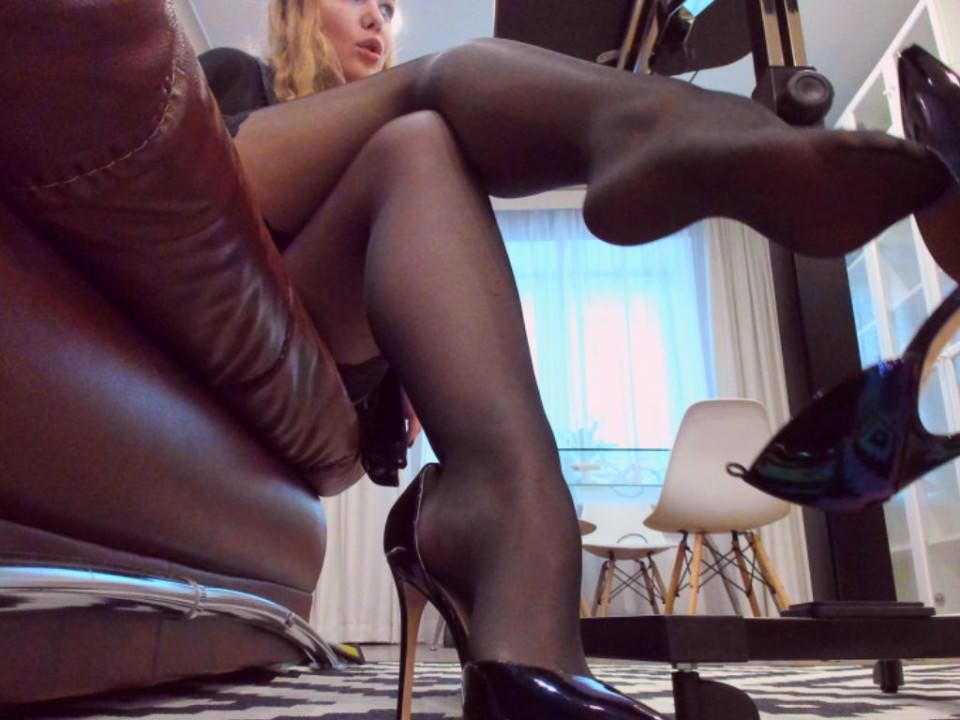 Those shoes are just perfect, just made to tease and, according to MsClassy, they are also very comfortable. And those stockings…it's incredible how perfect and smooth they look even just in cam…i can only imagine what it can be to see them live…or even to touch them…
How much did I spend? I don't know and don't want to check…it was a lot, really a lot…but my brain just got blind as soon as I saw those shoes and nylons…