Am i really a slave…or just a hopeless wanker?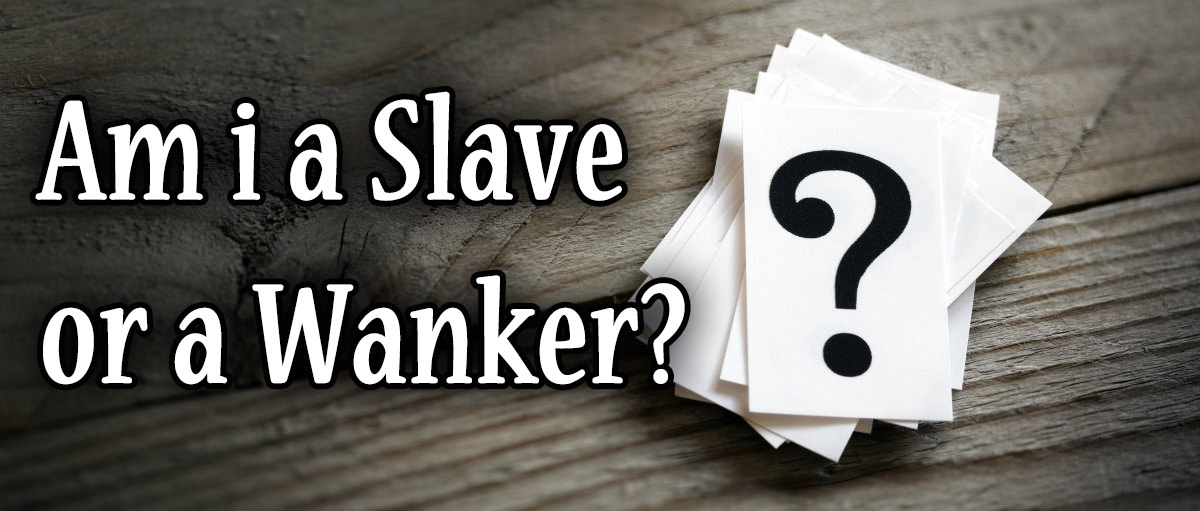 Some would argue that the difference between a wanker and a slave is not that big: I mean, in the end, it's all about getting pleasure here…isn't it? But a few days ago I faced a situation that made me start thinking seriously about this difference and which of those two I belong to.
I just had finished a session with a Goddess (a really great session, to be honest) and, out of the blue, another Goddess sent me a message on Skype.
"this would be the perfect time for you to worship my feet in nylon"
I didn't worship Her feet since a long time actually because I could never see her online… so yeah, this would have been a chance to don't miss…. But there was a big problem. I had just exploded a few minutes earlier, I wasn't excited at all (physically at least, if you know what I mean)…and I felt like it would have been a total waste to have a session at that moment.
What's the point in having a session, if you are not excited? If she can't keep you on the edge? If you can't…well… be hard for Her? To me, it doesn't make sense, or at least it takes away a huge part of the joy in the session itself… but… does this make me a wanker or a slave?
What would have a real slave answered? Would have he started a session just for the pleasure of making his Goddess happy? Does this make me a bad slave?
What do you think?