Goddess Ishtar Hits Me Like A Lightning Bolt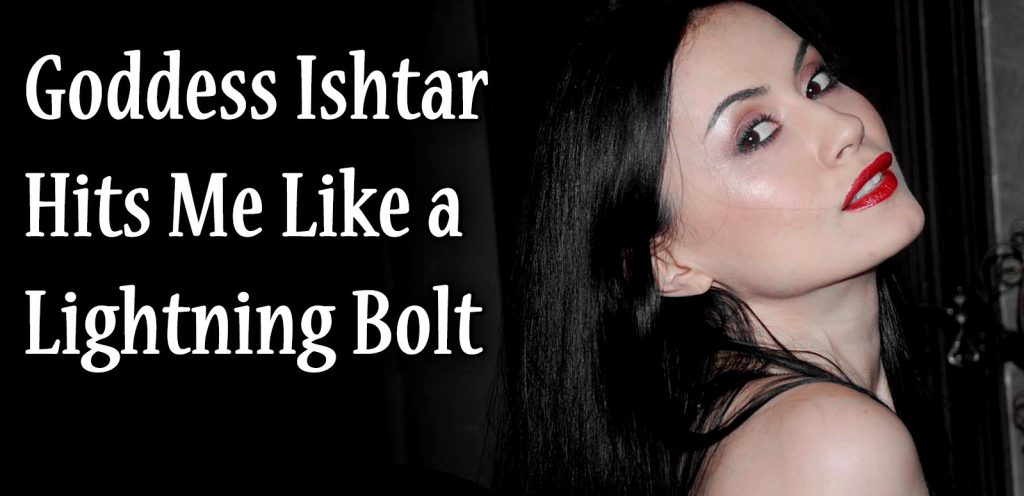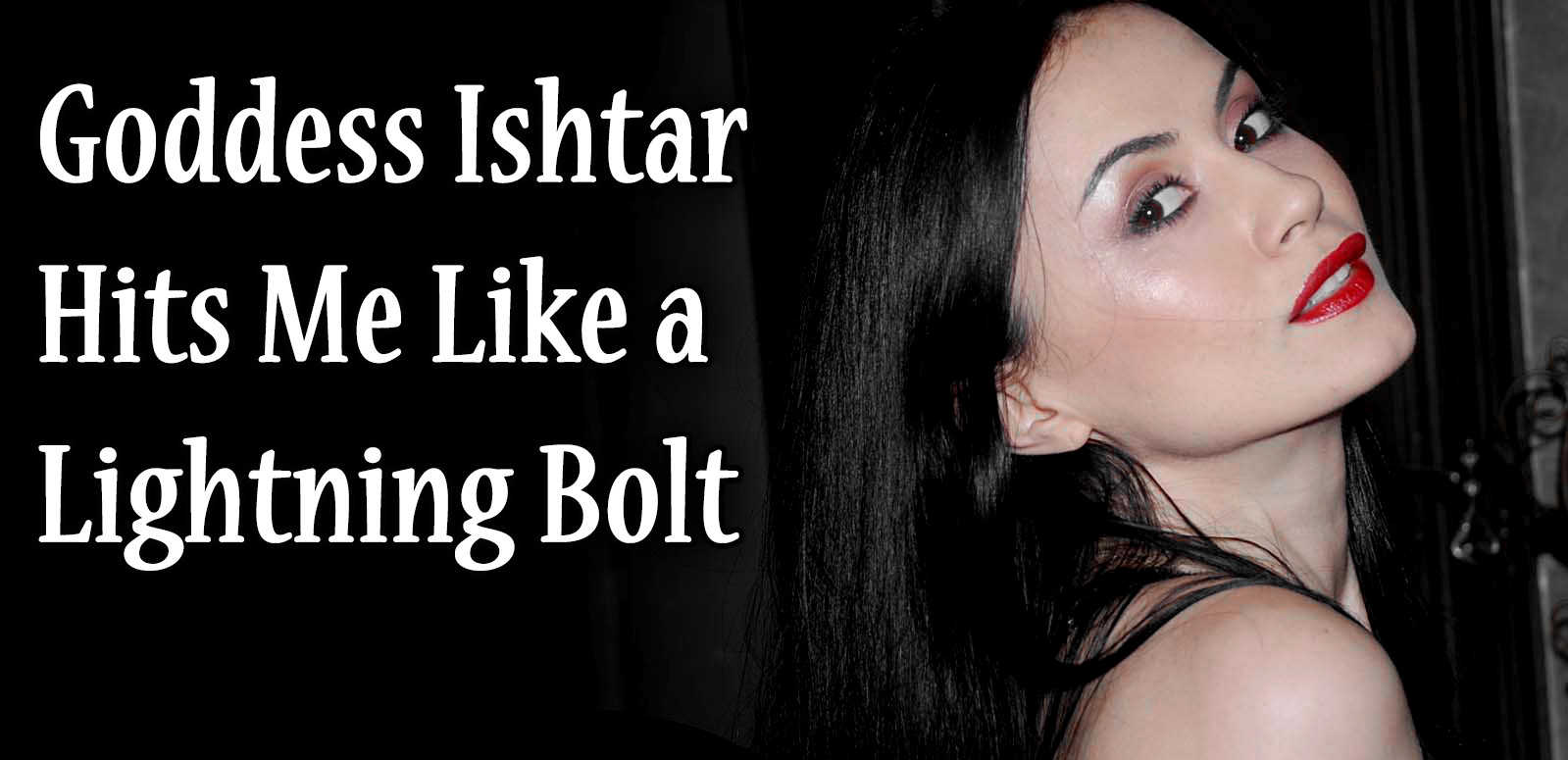 There are some evenings, for a slave like me, where you just don't want to serve anyone. You are not in the mood, maybe too concentrated on your life problems, or you are just too tired. Last night was one of those nights for me.
I had a long day at work, and was just casually browsing Facebook…wasting time, basically, and more or less getting ready to go to sleep.
But then I got a message.
"Me and my black pantyhose want to be served by you tonight."
Just like that, out of the blue, Goddess Ishtar turned my night upside down.
You see… doesn't matter if you are in the mood or if you are not: when Goddess Ishtar sends you a message like that, there is NO WAY you can avoid being turned on by it. There is NO WAY you can ignore it.
Obviously, I answered in the only possible way: "Yes Goddess".
Being one of the busiest Goddesses around, it wasn't before a good 30 minutes that She actually allowed me to see Her. During all that time I just kept staring at the screen, waiting for her order to crawl in. Like a puppy waiting for his owner, basically.
When she finally allowed me in, I was stunned by the way she looked. A short black leather dress, black pantyhose, black spike high heels…and her legendary beauty.
It was a magnificent, long and expensive session. One I will remember for a while. She kept me constantly on the edge for about 60 minutes, taking money as time went by. Always with that knowing, seductive, irresistible smile She has. Then, after such a long time, She decided to allow me to explode…after a count down from 10.
But I lasted only till 3 (to my embarrassment)..she was just too hot…too seducing…too teasing.
How much did I spend? Better if I don't tell you. But it was totally worth it. Totally. And you know that if you want to try something similar…all you have to do is show Her that you are worth it by visiting her chatroom. It will be worth it, you can take my word on it.