She's incredible, and i'm not the only one saying it
She's incredible, and i'm not the only one saying it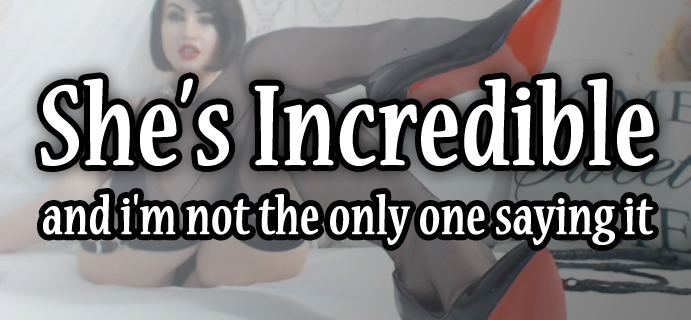 If you follow this blog a bit, I guess you've noticed who's the Goddess that totally took my soul lately: FeetGoddesss of course.
There are lots of reasons why i'm so amazed by Her, and beauty is just one of them. Not only She is most of the time in nylons, but the way She moves her toes is something i've never seen before. And we are talking about something like a decade looking at girls on camsites!
But the reason I'm writing this post is not to list all the reasons why I'm always enslaved by FeetGoddesss, and it's not to just say how great she is. It's because today I've read an article about Her on an Italian web magazine…and that made me feel just…happy. Why? Maybe because I'm glad more and more people will be able to know Her, and maybe become Her slaves as well…or maybe just because I'm so much into Her that any success she has, even if small, makes me feel happy.
The magazine I'm talking about is called "Donne In Collant" (women in pantyhose), and more or less weekly they review camgirls that use to wear pantyhose on cam. A few days ago they wrote about FeetGoddesss, and they also acknowledge what I too think: her feet and the way she moves them are incredible.
By the way, the article I'm talking about is this one (and yeah, it's in italian): http://donneincollant.com/la-donna-dai-piedi-incredibili-in-collant/