Pantyhose and Stockings quality MATTERS
Pantyhose and Stockings quality MATTERS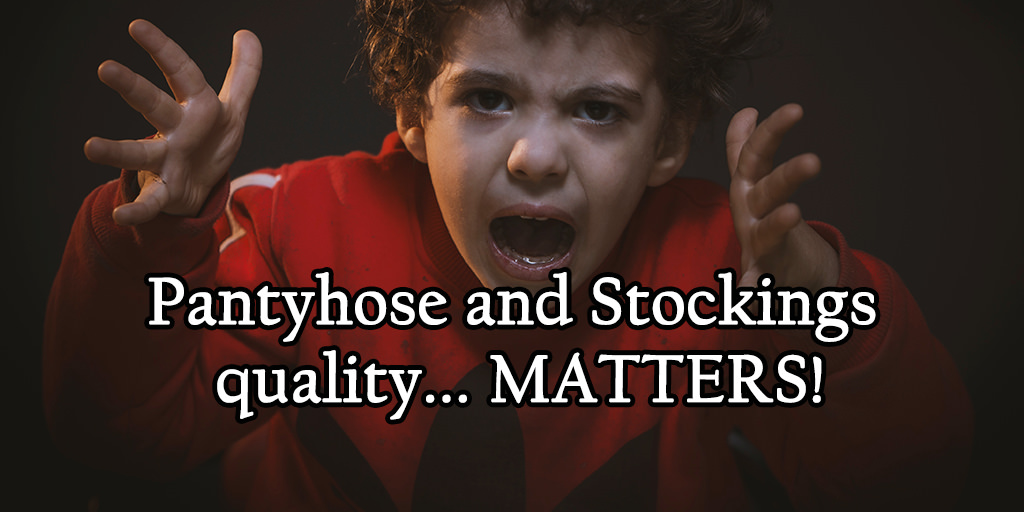 A few nights ago I was browsing the "Findom internet" with no real intention to spoil anyone or have sessions (yeah, it happens!), when I stumbled upon the chatroom of a Goddess.
CLICK HERE AND SEE THE BEST GODDESSES IN NYLONS
She's one I had a few sessions with, but that's not what matters here: as soon as I opened I noticed how badly and poorly her nylons looked.
She was wearing a pair of black pantyhose with the line on the back, a truly elegant model of pantyhose, the classic pair of nylons that would drive me crazy. But one thing was VERY clear:
She was wearing a cheap brand of nylons
For someone like me, who gets excited by women wearing nylons, it's a huge turn off when nylons are ruined, even just partially. Do you know the little darker lines that get formed on nylons sometimes? That's when you can speak about cheap nylons!
I don't know if some of these girls don't notice, pretend to don't notice, or think it just doesn't matter. Well let me tell you something:
The quality of your stockings and pantyhose IS important and IS noticeable on cam
There is no exception here: just compare a pair of Wolford to any (ANY) cheap pantyhose and you'll see the difference. Even if you are not that big of a nylon fan, you WILL notice the difference.
When you buy a pair of Wolford, Cecilia De Rafael or Falke (to name the most famous) you know you are making an investment. Not only guys like me will drool for you even more, but that same pair of nylons will last WAY longer than a cheap one, paying back itself in time.
And if you think that in a session a guy is too busy wanking to notice…well then I guess you know nothing about nylon fetishists. When the nylons perfectly shape the whole leg, with not even the slight imperfection, it's pure heaven for us. Nothing drives us crazy more.
Oh and one last thing: CHANGE nylons sometimes! There is nothing that gets on my nerves more than a beautiful girl owning like…2 or 3 pairs of nylons. Wearing them over and over till they are totally ruined. Let me say it again: buying nylons, quality nylons, is an investment. It's an improvement to your look. It's one reason more guys will come back to spoil you.