FeetGoddesss Showed Me Her Power. Again.
FeetGoddesss Showed Me Her Power. Again.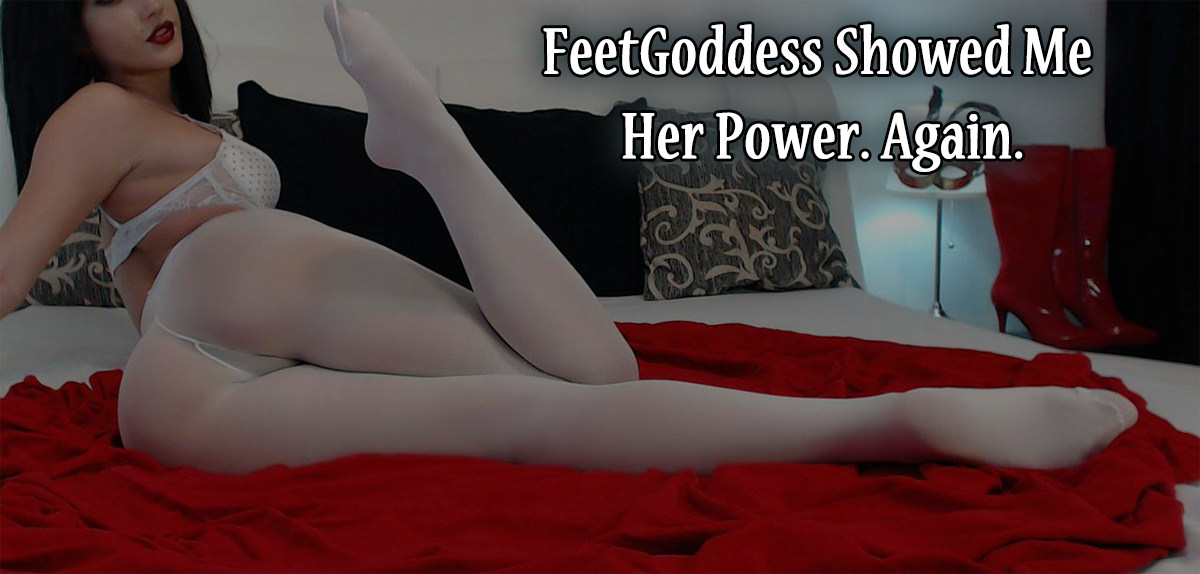 Being alone at home gives me the chance (or the risk?) to be online way more often of course, especially if I take a day off from work. Which I did a couple of days ago.
CLICK HERE AND FALL DEEPER AND DEEPER FOR FEETGODDESSS
It was a nice morning, with the whole house at my disposal: I felt good, relaxed. But, surprisingly, not in the mood for FinDom. I was just enjoying the time alone.
But FeetGoddesss had different plans.
She didn't have to do much to make me change my plans, actually. She just sent me a message with a picture on it: her foot in magnificent white nylons.
I have never seen Her before in white nylons (certainly not in those), and that picture gave me immediately a boner. That moment I knew I was in troubles. Beautiful troubles for sure, but still troubles.
After another similar picture, I just did what every slave should do in a situation like this one: I sent her a tribute.
"Come into my video. Now."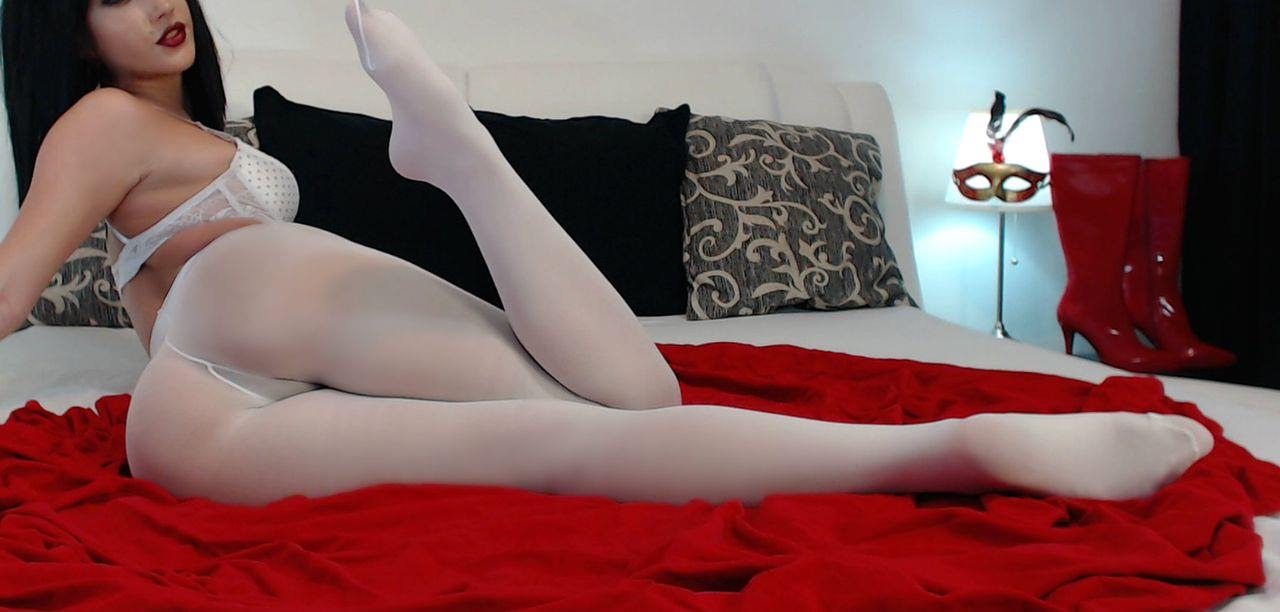 That's all She said. And that's what I did. She looked beyond perfection: those white nylons, a fantastic tight white dress, golden shoes and…Her incredible, unique, stunning beauty.
She went on and on teasing and taking money for about 30 minutes, without ever letting me cum. After all that time and teasing, I begged Her to let me cum and, after sending one last tribute, She allowed me to.
If before that session I was happy, after it I was like the happiest person EVER. With a slight difference: I had 300$ less in my bank account.
Once again, FeetGoddesss showed me Her power: I am totally under her control when She wants. She can make me cum fast, She can make me go into a session when I'm not in the mood, She can make me edge for a long time… She's magnificient.
And if you still haven't seen Her online, be sure to visit her chatroom and tribute Her as She deserves. That's what a slave exists for, isn't it?