Being a moneyslave during a pandemic
Being a moneyslave during a pandemic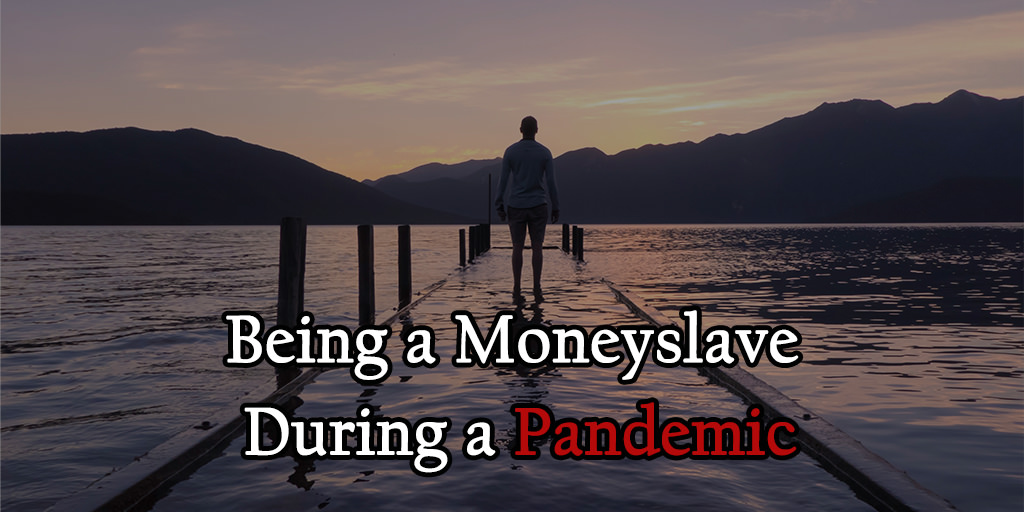 It has been a while since I last wrote on this blog and I guess you all know the reason: I'm Italian, living in Italy, and I'm locked home because of the Corona Virus pandemic.
Locked home means that I can't leave the house unless it's for a really important reason: health, grocery shopping, work.
I'm one of those lucky workers that can do pretty much the same job no matter where I am, so the company where I work put us on remote working ever since this situation began. It's good to have fewer reasons to go out because I have fewer chances to get this nasty virus, but at the same time, it means I have even fewer chances to be alone.
It can get pretty frustrating to stay home with your family all the time: it's always you and them, them and you. No ways to see colleagues from office, friends, nothing. It's just you and your family members. Of course, you do love them, you love them a lot but… damn it's just you and them! So what's the solution to escape from all this? I guess you know my answer already.
Financial Domination helps you during the pandemic lockdown
I am spending more than usual these days: with all going on in the world, I NEED a distraction as never before. I NEED to have my brain controlled by someone else. I NEED to stop worrying about this virus and just have a session where I don't have to think, all I have to do is follow the orders of a gorgeous Woman.
As a slave, there is nothing more relaxing than letting yourself go, nothing better than allowing a Gorgeous Woman to take control of everything you do or say, letting her drain your wallet for good.
It's like a therapy for me these days: every therapy has a cost of course, but this one brings me lots of pleasure as well as making me stay calm in facing these hard days.
I'm not sure how long this lockdown will go on Italy, but of one thing I'm sure: Financial Domination will help me get through it without going totally mad or depressed.