Quick and HUGE drain with Goddess Adriana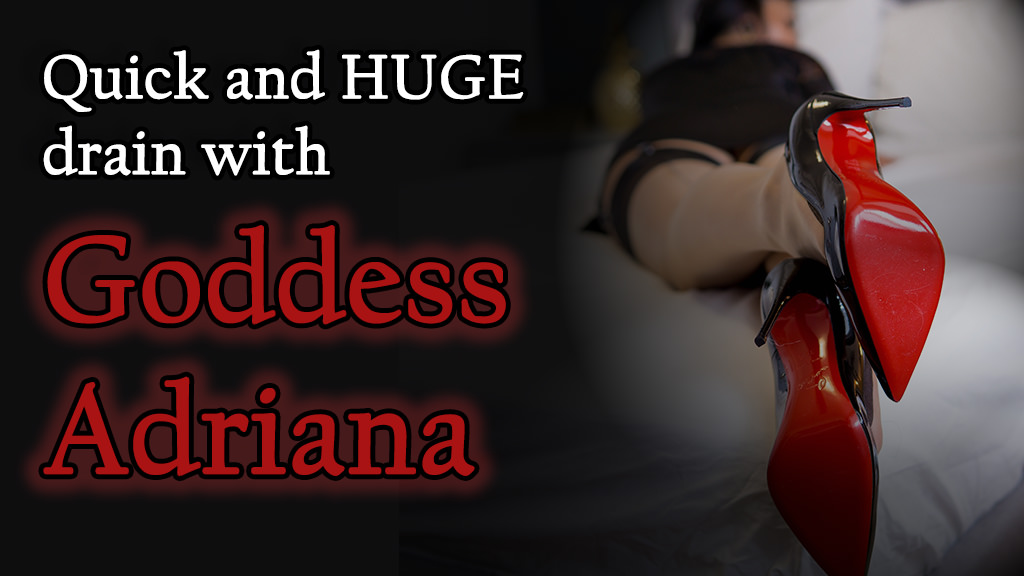 If there is one thing I've learned today, is that you can never know what will happen in a session: only the Goddess does. Even when you think it will be just an ordinary, quick, and probably not expensive session well… you can be terribly WRONG.
The thing is, today I was home alone for just a few minutes. It was unexpected and the amazing thing was that, exactly when I was left alone, I was writing a message to Goddess Adriana, congratulating her with one of the last pictures she posted on Twitter.
Before I could finish the message though, I realized I would have been home alone for like 15 minutes, so I thought of adding to the message a simple thing like…
"feels great to compliment you while being home alone for 10 minutes"
In the back of my mind, I was kinda hoping to end up seeing her for a few minutes. A quick non-expensive session that would have let me admire Goddess Adriana's beauty and elegance once again. The thing is…
"non-expensive" isn't part of Goddess Adriana's dictionary
She quickly answered that message with a simple "Call me". And damn it felt exciting. I didn't waste a single second and did that.
When her cam opened my jaw dropped to the floor, probably with a loud noise. She was absolutely magnificent. She was wearing some incredible shiny pantyhose that were almost hypnotic to me. An elegant dress, perfect makeup, and heels to die for matched those perfectly.
I a matter of seconds, I lost control of my brain.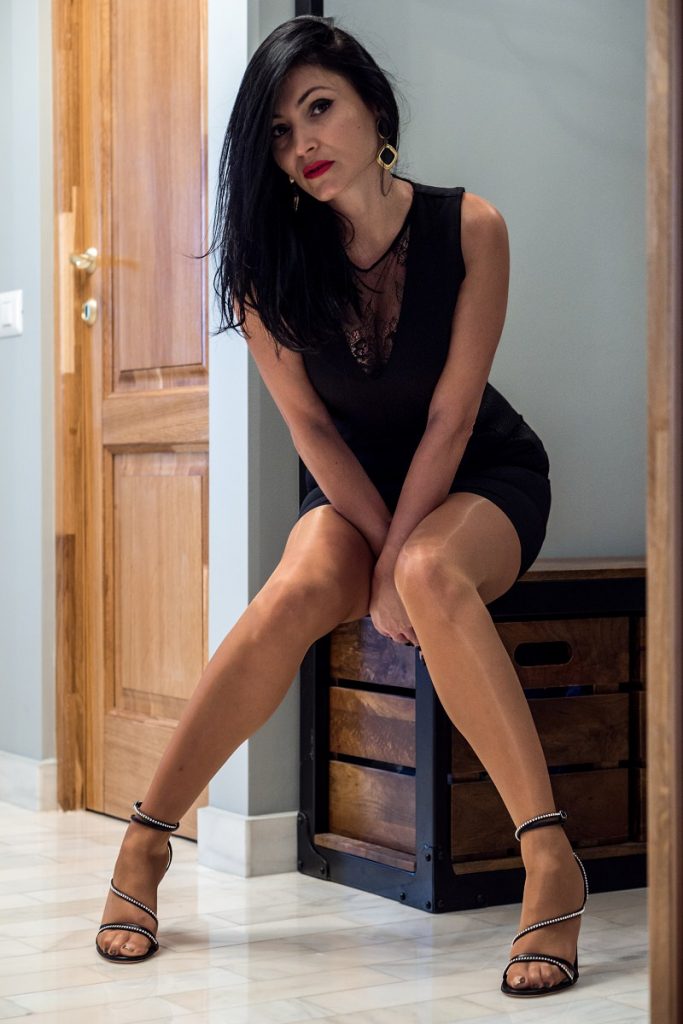 What happened afterward was something that never happened to me before: she kept asking for one tribute after another, like one tribute every 3 minutes or so. All the time crossing and uncrossing her long legs, talking to me with her sexy voice, driving me crazy.
After 10 minutes I had to quickly leave as I heard someone coming back home… So I closed the video call and apologized to her.
"Send me one last tribute, then go to the bathroom with your mobile"
As a robot, I did as told. Went to the bathroom, locked the door, and waited. After a few seconds, she sent me a short video of her dangling the shoes, adding to that just a short but clear message
"Come for me"
It was so incredibly hot. So unexpected of Her. It didn't take me more than 5 seconds to come. It was beautiful. When I came back to my desk I checked my balance: she had taken 300$ in less than 10 minutes.

Beauty, Elegance, and Power. Once again She showed me how special and unique She is. And gave me another explanation (if there was any need) as to why I have been serving her for ages now. Visiting her cam is an experience that will leave a huge mark on you, one of those things that you will never regret or forget. If you still didn't, go to her private room and let Her show you how powerful She is…