The best cam site for a slave, 3 reasons why this one wins big time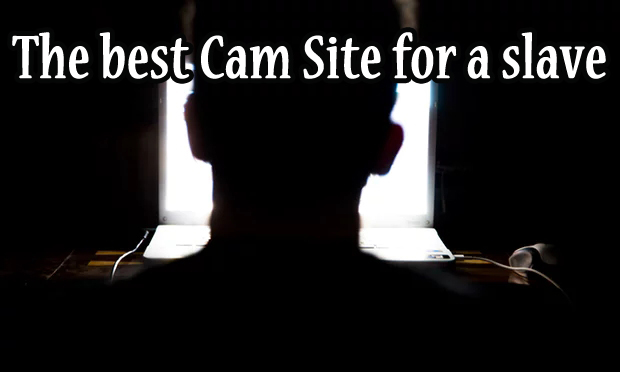 I'm online since like forever now, and i've always visited camsites: it has always been the best way (for me) to live my financial domination fetish. A direct interaction with the Goddess, and other reasons i'll explain below, made me a more or less… a camsite-fan.
These days there are dozens of different camsites, and sometimes it can be difficult to choose which one to go to. I've tried more or less all of them, and I still remain loyal to the very first I've visited ages ago: this is the site I'm talking about.
Many times i've been asking the reasons behind my choice, so why not sharing them here?
Unless you pay, you can't see the Goddess
This is crucial in my opinion: i want to show Her my total respect as soon as i decide to see Her. I want to give the right value to Her precious time, even if it's just the first time we meet online. I find all those free cam sites quite cheap or, at least, not perfectly suited around financial domination. We get excited while spending money for a gorgeous woman teasing us, sowhy should it be free to see her? In the site i've chosen, all you can see if you don't pay are pictures of the goddess (or a short teasing video). Nothing else. And usually if you are not registered to the site, you can't even see the pictures. This is great in my opinion, as it helps keeping away lots of time wasters or fake slaves.
They take money directly from your credit card
You don't buy credits upfront, you don't have any sort of way to save your bank account. Money just flows from your credit card to the site, without you having to going out of the chatroom to recharge your account. This makes it all more dangerous of course…but also way more exciting. Too many sites today have this thing about credits, and i really hate it. I want to feel the risk, i want to feel myself in trouble while i'm in chat. If She slowly starts removing her shoe, and she's very slow in doing that, i don't want to risk my credits to end in that moment. I just want the session to go on, as it should and facing the risks i'm ready to face. As soon as i get in, i want to feel in danger.
Best place to find Goddesses
Ok this can look quite personal, as i know we are all different as slaves. But trust me, this site is the one where i've always found the best Goddesses, especially when it comes to those into Findom and NOT just into leather clothes, whips and chains. You know i'm always looking for elegant dressed Goddesses, that tease me with their shoe slowly dangling, or their foot coming out of the shoes…i am definitly NOT looking for a Goddess dressed in leather, with a strapon dildo telling me she wants to use her whip on my ass. Actually…i've met there ALL the Goddesses i speak about on my blog… so to me…that's more than enough to say it's the best place to find them.
Summary
I am not saying this is the perfect camsite for everyone, nor I'm stating it's one of the best camsites out there. Perhaps there are better sites in terms of video quality, design, and everything. But in the end, all I'm looking for is to be in danger while having a chat with a beautiful woman. And this is exactly what this site offers me. So if you want to give it a try, there's a link to it below. And if you disagree with me, feel free to let me know in the comments of course!