Mistress Alexya in pantyhose: simply too much to handle!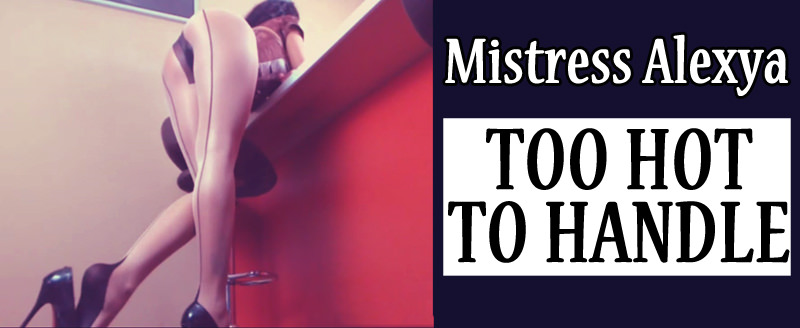 If there is one thing about me that i'm a bit proud of, is the fact that i am not on for quick sessions. I'm not one of those guys that enters into a chatroom already wanking and ready to cum. I like to take things slowly.
Or so i thought
The other night Mistress Alexya made me completely look like one of those guys. I went into Her chatroom and saw She was dressed in a superb way. A sexy top, a pair of magnificent tan pantyhose and high heels. Nothing else.
My breath was already starting to be heavy
It happened quickly, without too much control on my part. She started talking to me and, slowly, took a bit of a heel off. I kept spending. Then she got up, turned around…and did what made me immediately explode.
She removed her foot completely from the shoe, showed it on cam and then teased a bit with her fantastic and perfect ass in pantyhose.
She was simply too much to handle: i exploded like an idiot and left. I wasn't ready for Her…and i better come back to Her only when i will be, or risk looking again like an idiot.