My First Experience with FeetGoddesss (by Andy)
Andy wrote this piece for himself and shared it with me. I thought it was absolutely great, and asked for permission to post it here.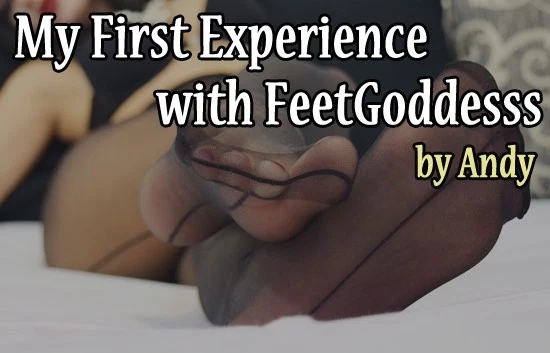 I am going to try to remember my first experience with Mistress Amy aka FeetGoddesss. I found out about her from reading a blog post on a website and twitter page called yourmoneyslave.com. I had learned about other Dommes from this site and the guy who writes the blog acted like he was really impressed by this lady so I decided to try a visit.
When I entered free chat and said hello the first thing that struck me was she didn't say the same ole thing, "what brings you here?". Instead, she introduced herself as Mistress Amy and told me she was from Slovakia. She then asked my name, where I was from and then asked what was my biggest fantasy. I told her I loved feet and legs and being made weak by a beautiful woman. She then told me to get naked and enter her video but do not touch my cock.
When I entered I could hear music playing and she was laying on her bed. She begins to move her legs and feet to the beat of the music and rub her hands up and down her legs. She was amazing looking! She had short black hair, with a face that looked like a doll with these incredible hypnotic eyes. Her legs were long and shapely and her feet were perfect. Usually, it takes a few minutes for me to soak in everything and get into a session but with Mistress Amy I was immediately captivated.
As soon as I entered she told me to kneel. My cock got hard almost immediately and my eyes were locked on her as she swayed to the music. As I stared at her legs and feet, I noticed she began to lick her lips in the most erotic way. She told me to notice how hard I was and that I was leaking precum without even touching myself. She was right, I was already throbbing and beginning to feel weak.
At that time she told me to enter one to one. I was so mesmerized, I did it without thinking. When I entered she whispered "good boy", licked her lips and smiled. It was all I could do not to touch myself but I knew it was forbidden. My head was spinning and I was totally at her mercy. She then gave me permission to stoke 10 times at her command. I was to type the number as she said it and then take one long stroke. Now I have had Dommes count me down many times but the way she did it was unreal. She said, "one" then snapped her fingers and then I typed "one" and stroked.
Then "two" snap type "two' then stroke and so on. Every time she snapped her fingers it was like a gun going off in my head. When she snapped her fingers the tenth time I was completely under her spell. I just sat there paralyzed with my eyes locked on to the screen. Even though my cock was throbbing, all I was focused on was what she was going to type next.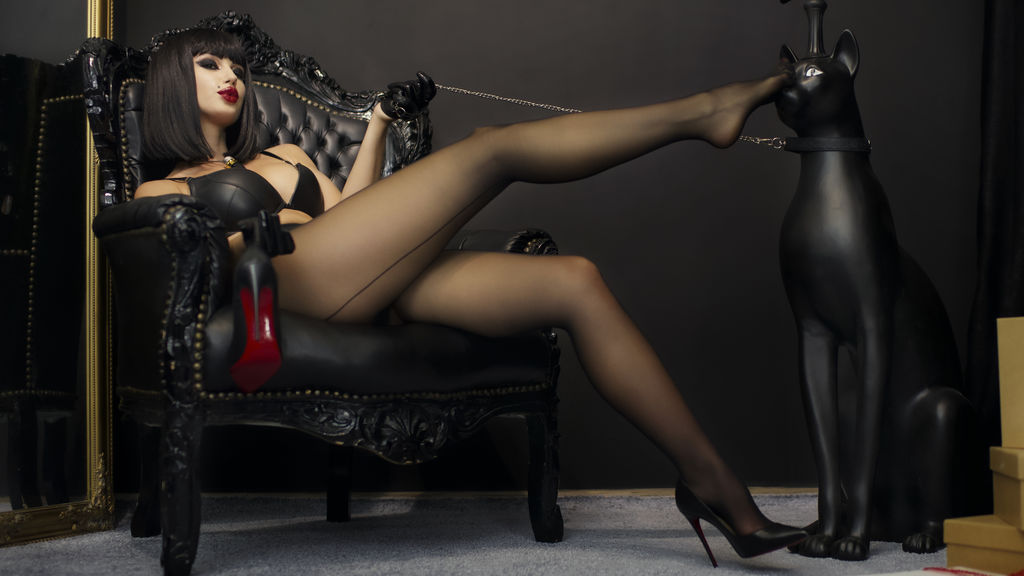 Mistress Amy then told me to beg her to raise the rate of my session. At this point, I was no longer in control of myself. I mean not even a little bit. She was in control and I was her mindless puppet. I asked her, no I begged her to raise the rate to $10 a minute. She smiled and then her cam went off. At first, I panicked a bit. Usually, when Dommes raise the rates they tell you to leave chat and come back in a few minutes. She just signed off without a word, which left me confused and anxious. At no point was I concerned about money. In the past, I have had Dommes want to raise the rate and I would just not return when I left the chat. I would say to myself, "I am not paying that kind of money" and then I would move on. But this time was different and when she signed back on, I immediately got back into her video chat.
My head was still spinning and my cock was on edge, which is amazing since I had only stroked it 10 strokes. When I returned to her video, Mistress Amy was on her back with her feet up touching each other in front of her face.
The way she wiggled her feet and rubbed them together was incredible.
I could see her beautiful tongue licking her luscious red lips. I was completely entranced and desperate to please her. The greatest thought in my head was how can I prove myself to her? I needed to earn my place at her feet. She then typed "121" and snapped her fingers. Once again, it was like a gunshot in my brain and was so loud that it left a ringing in my head. I obeyed her wish but did manage to see what price I was about to pay before I switched over to private chat.
I was now paying $20 a minute but I was way past the point of return.
As weak and hypnotized as I was, I would have paid any amount she said. When I entered her private chat she whispered "good boy", which made me melt. Mistress Amy continued to tease me with her feet, lips, and legs until my credit card ran out of money. I was left on edge, broke and craving more of her attention. I immediately emailed her to let her know why I had left her room so abruptly. She commanded me to keep my hands off of my cock and to return tomorrow when I had more money. I crawled into bed completely dazed and in awe of the power had just witnessed.
I really think Andy wrote this perfectly. What he feels is exactly how I felt when I went into her videochat for the first time.