Goddess Ishtar Legendary Wallet Raping: 13.000$ In one night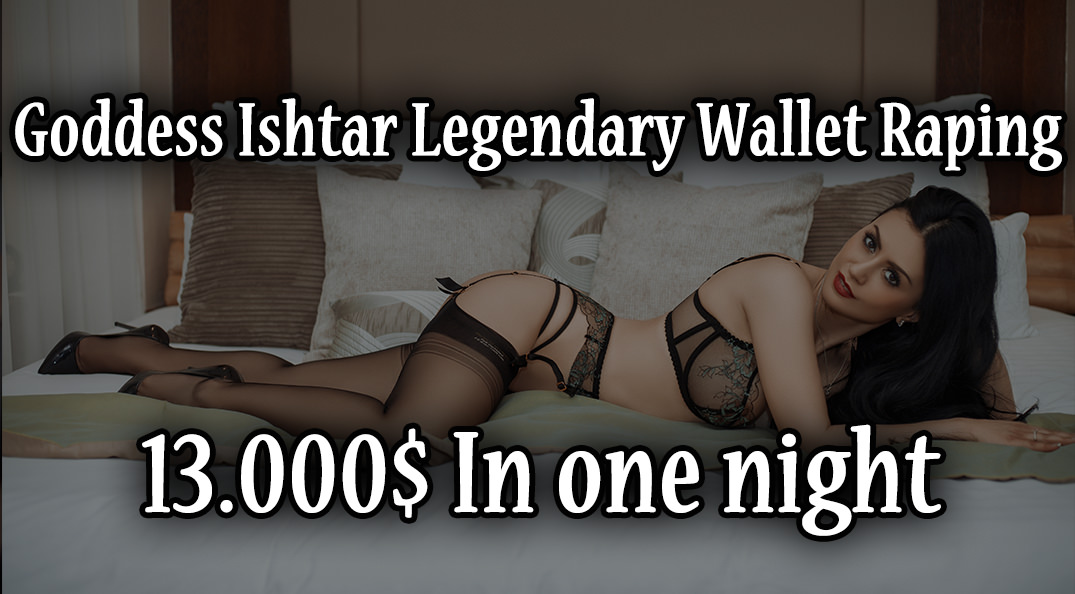 Before you ask, no, I wasn't the slave in question. But I saw Goddess Ishtar posting about this on her twitter, with screenshots, and I was like… looking at my screen, unable to move, for about 5 minutes… after which I thought of posting here.
She drained a slave of about 13,000$ in 8 hours, by just IGNORING him while she was doing other things. That's what he asked for, and that's what he got. I really don't think I've ever seen anything like this before.. probably the biggest wallet-draining in cam EVER. Legendary, to say the least.
Bring a man to THAT level of submission, and keep him under your control for 8 hours (while he spends) really needs some GREAT power.. and Goddess Ishtar is one that DOES have that power. I experienced it myself many times, and each time, after the session, I was always left with a sensation like… "wow, I've spent some time with this AMAZING woman".
Her beauty, her attitude, her being so smart, so clever… all adds to her power, and all get to a point where she can basically ask ANYONE to do ANYTHING for her. And I've experienced it personally many, many, many times.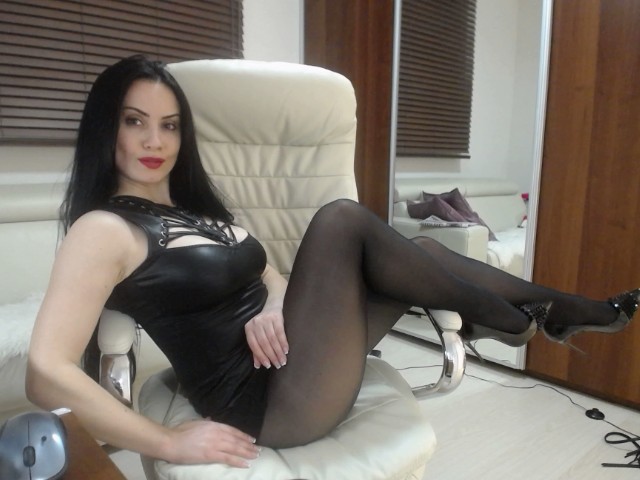 I don't know about you, but reading that on Twitter made me immensely aroused: I knew there was no way I could spend anything close to that amount… but I wanted to be under Her power. I wanted to show Her complete devotion. I wanted Her to know I am always made weak by Her power. So I contacted Her, begging for some time with Her and, after about 1 hour of wait, She finally allowed me in.
She was dressed in the hottest possible way: a short leather dress, black Wolford pantyhose, and Louboutin's shoes. I was in Heaven. I literally lost control almost immediately, and all I know is that when She allowed me to go, I had spent 500$. I have NO idea how that happened, all I know is that I had an intense, exciting, fantastic time with Her. As always, actually.
If you still didn't know Her, and you are not afraid, you can see her live here in her videochat… but if You don't think You are ready for such big power…stay away. Listen to me: STAY AWAY.